Mystery tour visits in the territory Seine Saint Denis 93: a unique way to discover places in the suburbs of Greater Paris So how much of an adventurer are you ? How far are you willing to go? A mysterious temple;  underground passageways; a church...
A blind journey, Interested?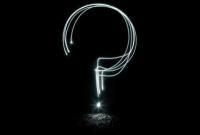 You are more than curious and you are a risk-taker, but are you ready to take the risk of booking a visit without knowing what you will discover?  What about making your next visit to the 9-3 territory and the north east of Paris with blind-folded eyes?  Would you dare to meet this challenge?
Seine-Saint-Denis Tourism Board will launch various mystery rendezvous every month from March, 2015. Final destinations are unknown but come with the promise of new encounters and out-of-the-ordinary experiences.
Surprising visits to experience once a month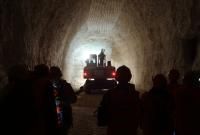 Each month, Seine-Saint-Denis Tourism board invites risk-takers to a visit or to participate in a mystery tour. The concept is simple : everyone will meet at a chosen point (generally close to public transport) and a mysterious ambassador will guide you to discover an unusual location or to meet an unusual character. The key of the visit is to take-off for an afternoon and live an unforgettable experience.
Are you ready for this challenge?
Out to discover greater Paris and its splendors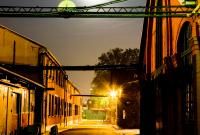 There are places in the Paris Metro that we are unaware of, that we are unfamiliar with or even suspect their existence; these places are original, unique and sometimes out-of-bounds. There are people who are highly cultivated with remarkable talent. We never meet them because we do not know where to find them, or because we cannot even imagine that they are there. Seine-Saint-Denis Tourism board invites you to meet the unknown and to discover the territory in an unusual and entertaining way.
The number of places is limited. Book early! Sign up for a mystery tour now