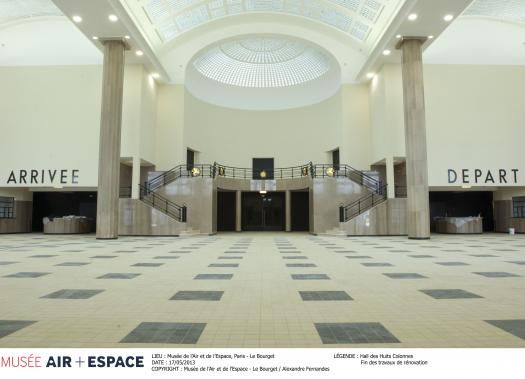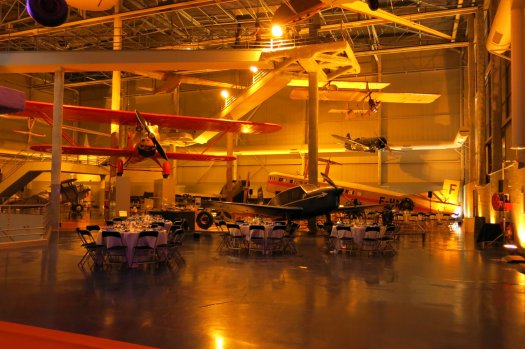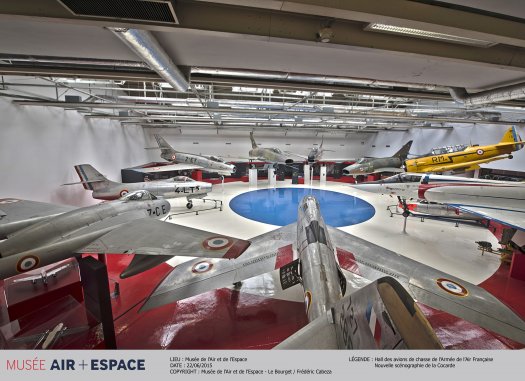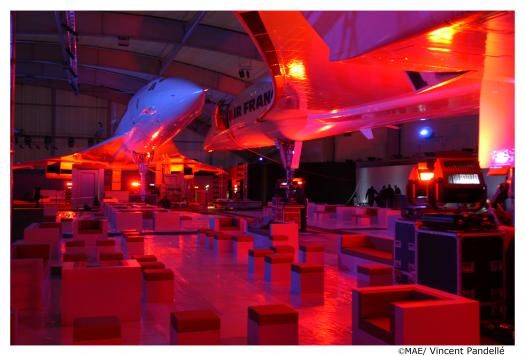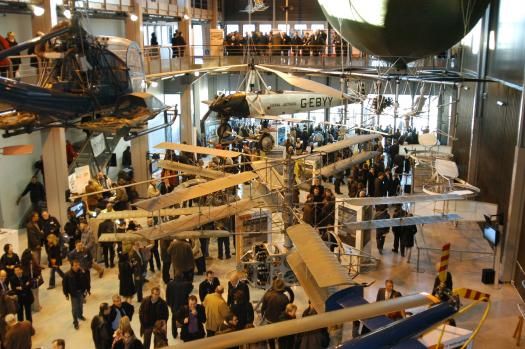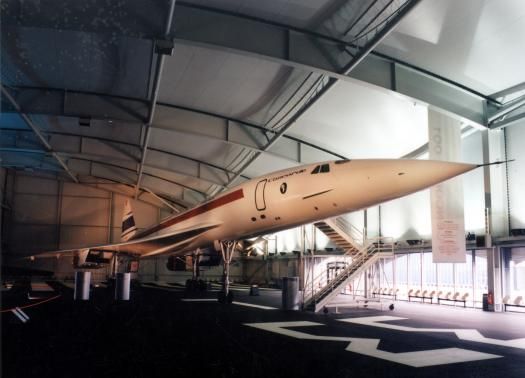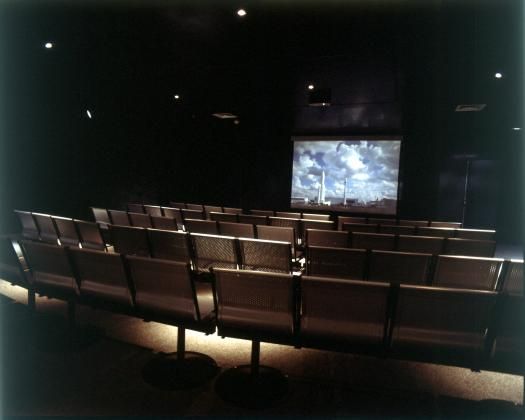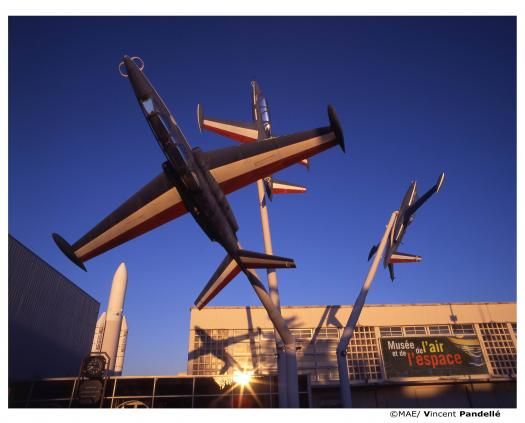 Over 18000 m2 of indoor exhibition space, the Air and Space museum is one of the first museums showcasing aviation culture in the world. It houses a very composite collection of : art objects, paintings, drawings, posters, photographs, textile collections, models, engines, technical equipment and, of course, balloons, space and aircrafts objects. These objects illustrate the history of aviation, from the first gliders of the late nineteenth century until the Concorde.
Beyond its major cultural aspect, the Air and Space provides an unparalleled versatile and original venue for organizers of big events or smaller scale events: The Grande gallery, Space Hall, Hall de l'Entre-deux-guerres, Cocarde Hall, or even Hall des Voilures tournantes, dedicated among others to helicopters.
The museum can accommodate your temporary event stands on the tarmac
(outdoor space) and reserve private areas to welcome your guests, a complementary option, notably during trade fairs and exhibitions - the halls at the exhibition centers Parc d'expositions Paris Le Bourget.
It is also possible to schedule a guided tour of the museum as a complementary option to your event.
Flexible and customized space for corporate events
Have you thought of the Hall de la Cocarde for your seminars, Christmas trees parties, or a wedding party? The hall de la Cocarde, has opened to visitors after renovation works.
You can organize your events in this original venue dedicated to aviation missions and professions of the French Air Force. Now endowed with a new set design, this space has been enriched with aviation objects and collections; admire the Mirage III, Mirage 2000, and the mighty Fouga Magister of the Patrouille de France
This space can accommodate about 250 people for a seated dinner under a spectacular industrial structure, and its bright mezzanine can host your cocktail parties for about 200 people.
Catering services are available and it is possible to reserve a film projection on the big screen.

History and description of Air and Space museum