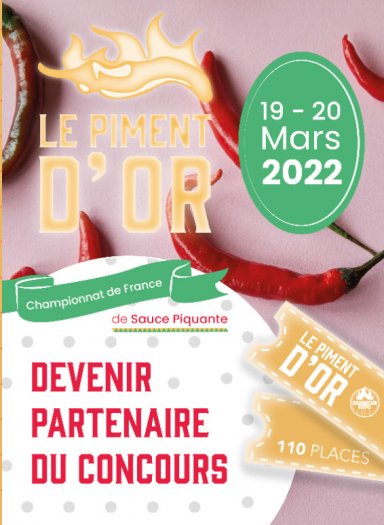 This second edition of the Barbecue expo will take place in the Parc Floral of Paris (26 Route du Champ de Manoeuvre 75012 - Paris)
Learn everything about barbecues
Discover evething there is to know on how to make the perfect barbecue! About 80 stands (accessories, cooking utensiles, combustible materials) but also several activities such as cooking classes, tasting sessions, etc.
Learn everything about perfect pairings and find the perfect sauce, spice and alcoholic drink to go with your meal.
Cooking shows inside and outside! Learn everything you need to know about the barbecue of meat, fish, vegetables but also more surprisingly a dessert barbecue. Well known chef will be there to showcase their equipment and share a few recipes.
Practical informations:
1 day rate : 15€ in pre-sale on internet or on site
2 days rate : 25€ in pre-sale on internet or on site
Parking rate : 10€ per day
The salon opens at 9h30am and closes at 7pm on the 14th and 15th of April 2023 and 6pm on the 16th.
Hot Sauce Championship - France Piment d'Or
The second edition of the "Piment d'Or" championship will be held during the BBQ expo. The competition will be held on :
Saturday 15th and Sunday 16th of April 2023.
You must register on the website https://www.pimentdor.com/ (about 100 candidates). Three themes are proposed: Gourmand, Original and Offbeat. Make your choice!
Book an hotel near the floral park of Paris
We suggest you rent a hotel room near the Porte de Montreuil, on the subway line 9 and not so Fram from the Floral Park, to make the most of the event.
Book a hotel in Montreuil.