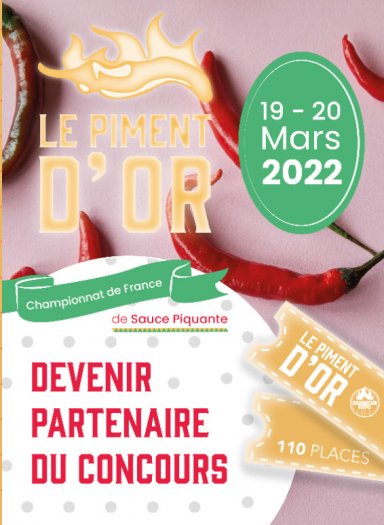 This is the first edition of Barbecue Expo at Paris Event Center La Villette not far from The Grande halle the former abattoir.
Learn everything about barbecues
Discover evething there is to know on how to make your barbecue extraordinary! About 80 stands (accessories, cooking utensiles, combustible materials) but also several activities such as cooking classes, tasting sessions, etc.
Learn everything about the sauces and spices that go with the barbecue including the best alcool to accompany your meal.
Cooking shows inside and outside! Learn everything there is to know about meat, fish and vegetable barbecues and also even more surprising a dessert barbecue.
Hot Sauce Championship - France Piment d'Or
2022 - The 1st French Championship "Piment d'Or" will be held during the BBQ Expo. This competition will be held on :
Saturday March 19 from 12:00 to 17:30
Sunday March 2022 from 12:00 to 16:30.
You must register on the website https://www.pimentdor.com/ (about 100 candidates). Three themes are proposed: Gourmand, Original, Offbeat. Make your choice!
Book an hotel near Paris Event Center
Book your hotel room near metro line 7 not far from Paris Event Center to get the best out of the event. Where are the hotels closest to Paris Event Center?
You can also book an hotel at gare du Nord.