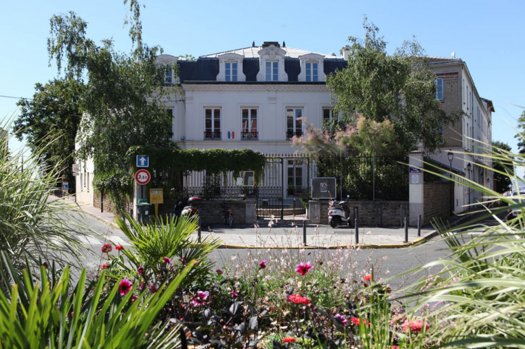 The Jean Cocteau Cultural Center located in the city of Les Lilas offers a diversified program throughout the year: exhibitions, concerts, debates, films, conferences, shows, hosting artistic residencies. It has 140 m² of exhibition space and an auditorium.
Exhibitions at the Centre culturel des Lilas are free and accessible from Monday to Friday from 10am to 8pm and on Saturday from 10am to 8pm. Vernissages, guided tours, workshops and readings are regularly offered as part of the temporary exhibitions at the Centre Culturel des Lilas.
Some artists who have exhibited at the Centre Culturel Jean Cocteau : Frank Margerin (illustration), Stephen C. Harvey (illustration), Jason Botkins (street art), Daniel Nadaud (drawing), Pignon-Ernest (posters), Julie Legrand (sculpture), Bianca Argimon (drawings and installations), Han Bing and Meng Juan (plastic arts) and many more
The cultural center hosts exhibitions within the framework of Cultures Dhivers , event proposed every two years. Culture Dhivers has highlighted the Democratic Republic of Congo in 2020 with On-trade-off The Balkans in 2022 with Echoes.
It is located in the Anglemont space, which also has workshops. The whole is in a building which belongs to the town hall of Lilas, the old hotel of Anglemont.