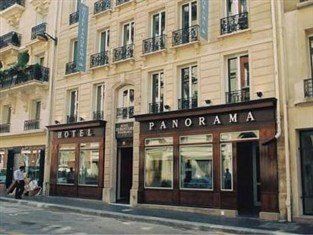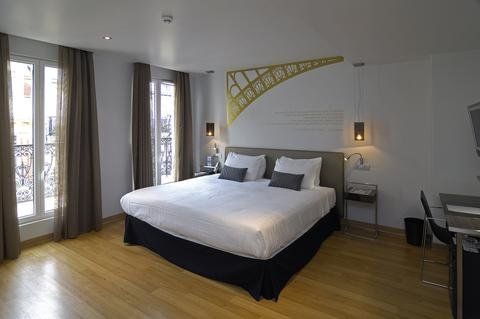 This 3-star Eurostars Panorama Hotel is centrally located in the proximity of the Montmartre Basilica. It is located just a few minutes walk to Gare du Nord and Gare de L'Est and makes it a perfect base for discovering Paris.
The Art Deco style hotel provides air-conditioned rooms, private bathrooms with toiletries and hairdryers as well as a mini bar. There is a LCD television with satellite channels to suit all visitors, for families or business purposes. Some rooms are designed and adapted for people with limited mobility.
A multi lingual staff is at every visitors disposal for needs or requests.. Complimentary free wireless internet is available in the hotel.
Easy metro and train access from Eurostars Panorama hotel is a convenient base for exploring France's most captivating city. The hotel is downtown near some of the best shopping facilities from designer boutiques to low cost fashion shops and most of them are just a few a minutes walk away. The excellent Parisian cheap transport network allows for easy access to most of the highly visited attractions of Paris as well as to those of the Seine Saint Denis territory : the medieval town of Saint Denis with its famous gothic Basilica and the "Maison d'Education de la Légion d'honneur" - an all-girls school.