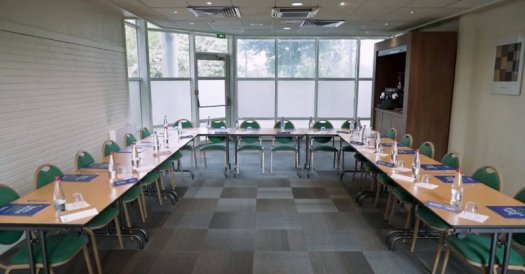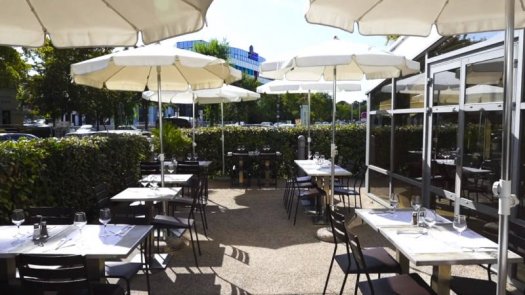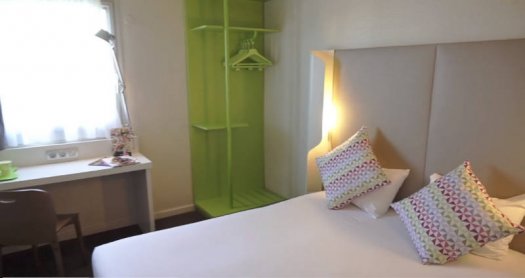 Campanile Gennevilliers- Paris Ouest- Barbanniers Hotel is ideally situated with close links to the RER regional express train station and less than 2 miles from the city center and the suburbs of Gennivilliers. It is a 10 minutes' drive from Stade de France stadium by the motorway A86 or La Defense business center.
Campanile Gennevilliers- Paris Ouest- Barbanniers Hotel is ideal for those who wish to experience Paris's extensive and varied nightlife. It is easily accessible by the Parisian cheap and safe public transport, almost 10 minutes from place de Clichy. The friendly multilingual reception desk is open 24 hours a day and all information is provided to ensure your stay is a pleasant one.
Campanile Gennevilliers- Paris Ouest- Barbanniers Hotel is open 24/24. All the en-suite bedrooms offer modern conveniences to make your leisure or business stay as comfortable as possible. The rooms have free wifi and flat screen.
A scrumptious continental breakfast is available each morning from 6.30 to 9.30. A variety of traditional food with the all-you-can-eat starters as well as hot food and dessert buffets and wine are also served in the air-conditioned restaurant which opens onto a quiet terrace. The restaurant can seat 127 people and 60 more can be seated on the terrace. A lounge bar serves snack-food and refreshment throughout the day.
Opt for a visit, or if it is your lucky day, a match or concert at the Stade de France stadium. Take a guided audio visit of the Saint Denis Basilica or take a stroll around the Paris St Ouen Flea market, The Arc de Thriomphe, Louvre or La Villette museums are among many of the attractions which are within easy reach of the hotel
For conference and training workshops, two air-conditioned meeting rooms with natural light are fully equipped with an overhead wall screen video-projector, a flipchart, a flat screen LCD TV and DVD arrangements, coffee machine and free unlimited Wi-Fi. A kit with all meeting facilities is offered to each participant. Both of these rooms are also equipped with all business facilities A 35m² meeting room called –Pacific room can accommodate 25 pax with 6 electrical socket outlets. A 20m² rooms called –Atlantic room can accommodate 10 pax and has 4 electrical outlets.