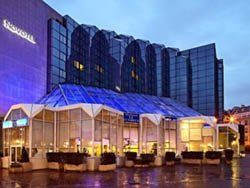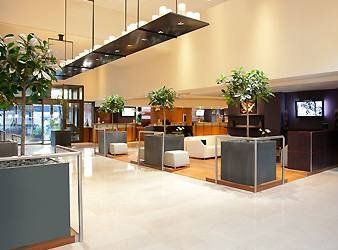 Novotel Paris les Halles is a 4-star hotel located in the historical center of Paris. An ideal place for leisure or business trips, the hotel boasts air-conditioned rooms, free Wi-Fi, free or on charge continental breakfast, buffet lunch or dinner in the restaurant, bar and fitness center. Eight conference rooms in Novotel Paris Les Halles will conveniently cater for all your business needs.
A short distance from the bustling and busy center of Paris, you will find a large number of attractive shops as well as wine bars and gastronomical restaurants. Most hotels are just a few minutes' walk from popular shopping centers such as the Galleries Lafayette and close to strategic metro and RER stations which enable you to reach directly the most important centers and points of historical interest.
Novotel Paris Les Halles hotel is located in the historical center of Paris at the crossroads of four metro lines and three RER-A-B-D lines to reach directly Louvre museum, Cathedral of Notre Dame, Eiffel Tower, Euro Disneyland or the posh neighborhood-le Marais for a must-do in France - café terrace-tastings of French "baguette," cheese, delicacies and wines.
Visit the French stadium Stade de France, the Basilica of Saint Denis, both exhibitions parks- le Bourget and Villepinte and the Air and space museum in the territory of Seine Saint Denis using our fast and non-expensive public transport.