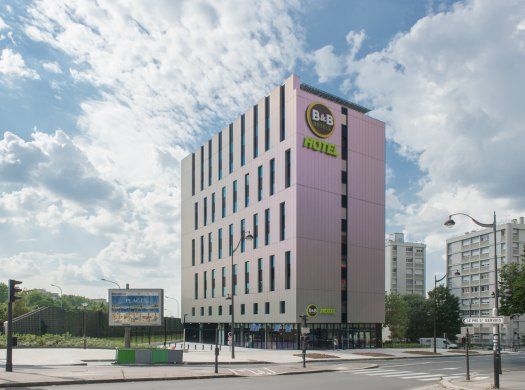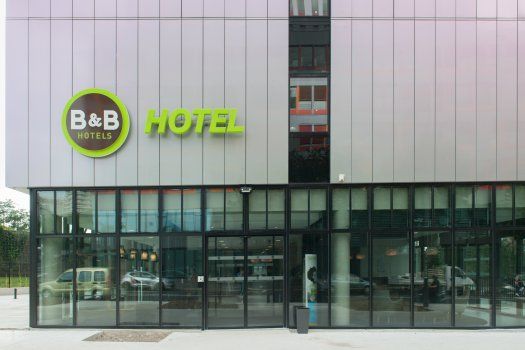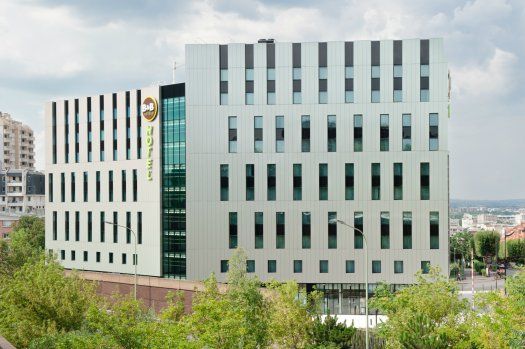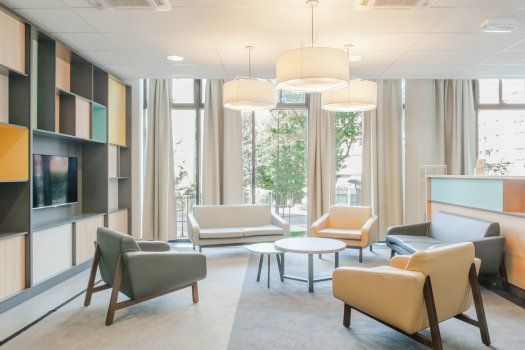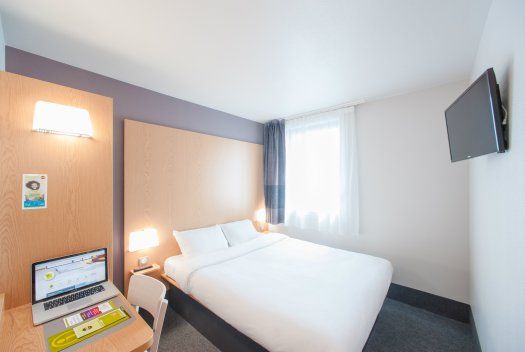 B&B hotel Porte des Lilas opened its doors in 2014 and features quality and wallet-friendly accommodation. Set in Porte des Lilas in Paris19TH, the hotel is located close to Porte de la Villette and Buttes Chaumont. The safe, cheap and easy transport is direct to the center of Paris, the city of Belleville, Gambetta, République, Chatelet and the Paris main town hall near Notre Dame cathedral via the parisian metro network.
B&B is a special low rate family-friendly bed & breadfast hotel with fully air-conditioned soundproofed rooms equipped with free wifi in Les Lilas and Le Pré-Saint-Gervais.
Whether you are planning a business trip or entertaining your family and friends, B&B Paris Porte de Lilas is a good choice to visit Paris and its surroundings made easier with the parisian ring road and tramway line thus making famous tourist attractions easily accessible from the hotel.
Dominique Perrault, a famous French architect and urban planner designed the hotel. One of his famous creations, the French National Librairy on the site of Tolbiac in Paris has given him a world-renowned reputation. This leading figure of French architecture has worked on many hotel projects around the world notably Innsbruck, Milan and Barcelona.