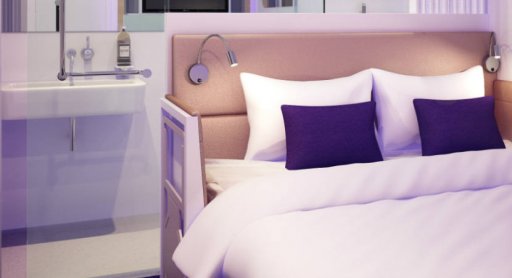 YotelAir is located in the secured transit zone at terminal T2E – accessible by satellite L at Charles de Gaulle and proposes rest cabins. You can book a cabin room at any time during your transit or if you need to leave very early in the morning.
Conditions for booking: You must have a passport, provide proof of your departure in the next 24 hours, and take just hand luggage with you (your luggage should already be registered at the airport).
A cabin-room to take a rest at CDG airport
You can book a room for one or two people (1 double bed) or 4 people (1 double bed+ 2 single beds) either for a few hours (4 hours minimum), or for a night. Each capsule room has its own toilet and shower.
A Club Lounge area will give you access to a TV room, a working space with high speed Wi-Fi and various plug outlets, drink and meal dispensers.
If you just want to take a shower; it is also possible to book the cabin room for an hour 1h/1person (optional shower set on charge)
Related :