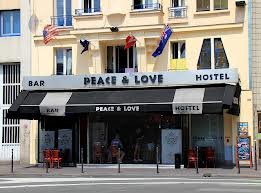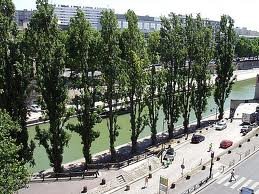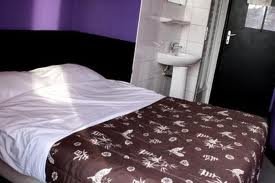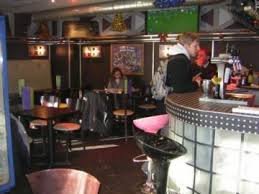 Peace & Love Hostel is an ideal option for party lovers and trendy young hipsters. It is a place for travelers who want to meet, mix and mingle with other travelers : no curfew, no stress. The hostel is located in the North East of Paris near the banks of the Canal Saint Martin.
The Canal Saint Martin neighborhood is nestled between Gare du Nord and Republique. The canal runs from bassin de La Villette to the Seine river towards the Canal de L'ourcq in the North East of Paris. Mixing with the locals, visitors have the privilege and advantage to picnic on the banks along with guitar strummers. Quai de Valmy and Quai de Jemmapes streets are both devoted to pedestrians and cyclists on Sundays and banks holidays. Do not miss a tour on the canal by Canauxrama boats or Paris Canal for sightseeing from the middle of the canal, lazily seated and enjoying the explanation about the canal's locks system.
Fashion café bars, trendy boutiques, cinemas and concert venues are not to be missed for the urban Parisian way of life and hipster "ethnic" trends.
Opened 24/24, Peace & Love Hostel features a great pub on the ground floor. A bar specialized in cocktails and beer on tap for all budgets. There is a happy hour for drinks every evening. Sports events are also organized on the big flat screen. Peace and Love hostel offers many board-games for the visitor's enjoyment such as Uno, Pictionary etc
All the en-suite rooms are fully equipped. The dormitories have a bathroom on every floor of the hostel. For breakfast, lunch and dinner a fully equipped kitchen with oven, microwave, stoves, fridge, and all kitchen amenities from pans, dishes etc. are provided. Just across the street visitors can buy food from the supermarket and bakeries. A laundry is located behind the hostel.
Note that the hostel is completely non-smoking