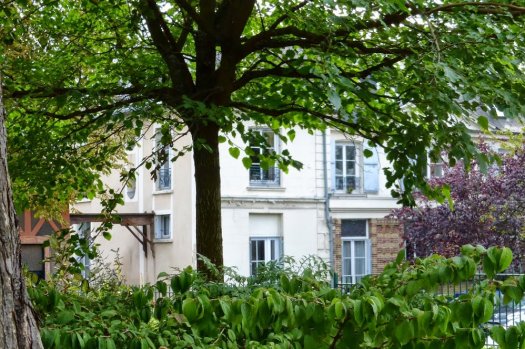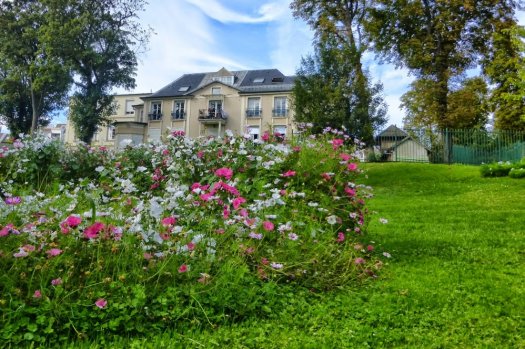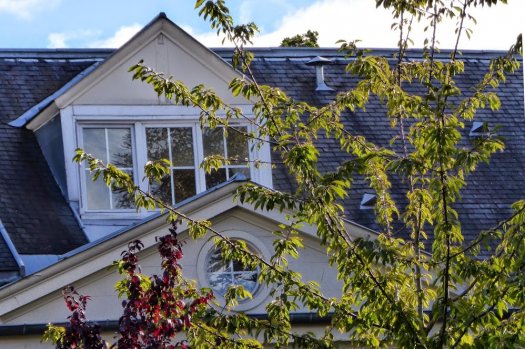 Rose Bertin (1747-1813), the famous milliner and dressmaker to Marie-Antoinette, bought a property at Epinay-sur-Seine in 1782. She was at the peak of her glory. She resided here until the end of her life, thirty years later.
Rose Bertin, Minister of fashion to Marie-Antoinette
Rose Bertin was born in Abbeville in 1747. At 16, she went to Paris where she worked for a milliner. In 1770, she opened her own boutique in Faubourg Saint-Honoré, not far from Palais Royal. Under the name of Le Grand Mogol, Mademoiselle Bertin's business became rapidly successful. When Rose Bertin opened the boutique, Le Grand Mogol, there were about thirty employees at the service of prestigious clients. The Court and the nobility, as well as the Queen herself, to whom Rose Bertin became confidante and friend, came regularly to Le Grand Mogol...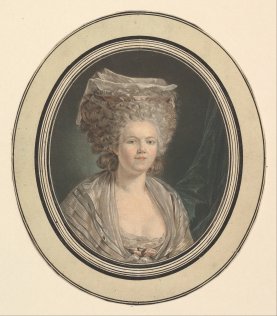 Mademoiselle Rose Bertin – the queen's costumes designer (MET NYC - Jean François Janinet (French, Paris 1752-1814 Paris))
For the Queen, Rose Bertin created particularly eccentric hairstyles, high and complex. Bertin created a coiffure that became the rage all over Europe: ranging from French naval vessels such as the Belle Poule, the pouf aux sentiments. Other hats known as the Montgolfier or the Philadelphie had an overwhelming success among Marie-Antoinette and the ladies of the Court wanting to imitate the Queen. The Queen said that she found in Rose Bertin her "Minister of modes". Bertin's company expanded throughout Europe but suffered a major setback in 1789. She was accused of exploiting, in her own interests, the foolhardy expenses of Marie-Antoinette who was becoming more and more unpopular. Even though the Revolution was a serious threat to her situation, Bertin stood firm and continued dealing with, as much as possible, foreign countries as well as the royal family. She speculated on the sale of national assets, had to emmigrate to England, finally returning after Thermidor (1794) to try and save what she could. Rose Bertin never found her former prosperous situation but recovered her property, particularly the house of Epinay where she settled during 1795-1796. She stayed there until her death in 1813.
In Epinay, Rose Bertin enjoyed perfect happiness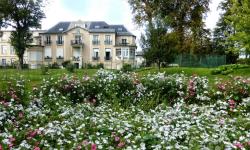 From the former house of Rose Bertin, located on avenue de la République, stands a somewhat altered 18th century pavilion. However, it still boasts the original terrace surrounded by a balustrade garnished with fire pots, representing a vase with flames, characteristic of traditional architecture. The walled-up bay windows are still decorated with women's heads. The main building, renovated in the 19th century, bears the name of Pavilion Béatus. This name, chosen by Rose Bertin herself, maybe signified that, after having rubbed shoulders with the high personalities of the Court, this woman of more simple tastes, found comfort and rest in this place. The reality is probably more prosaic, the house of Rose Bertin located in a place called Béatus is the former name for Epinay. Both of these two pavilions were listed historical monuments in 1933.
Photos rights reserved