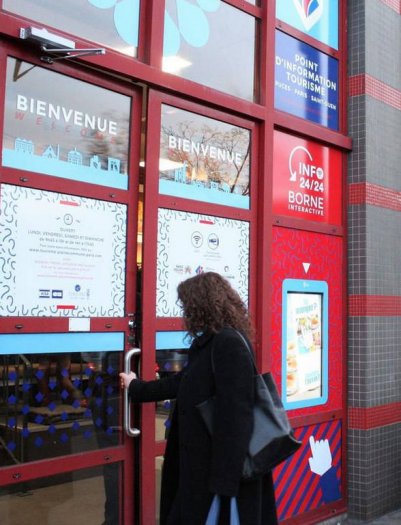 The tourist information office in the town of Saint Ouen is now located just opposite Biron market in the Paris flea market at rue des rosiers since 2017. This new tourist information center at Saint-Ouen is open all year round from Friday to Monday during the opening days of the different Flea Markets. You will get local and regional traveller information and various suggestions on guided tours that will allow you to discover – in a group or individually – the top attractions in the town: Paris Saint-Ouen Flea Market, the friendly staff will also help to organize meetings with craftsmen and women... Temporary exhibitions are presented regularly throughout the year.
Opening hours of the tourist information office
Saint-Ouen tourist information office is open on Friday, Saturday, Sunday, and Monday from 9:45 a.m. to 1:00 p.m. and from 2:00 p.m. to 5:45 p.m.
Other Tourist information offices located on the territory of Plaine Commune Grand Paris : Tourist information office Saint-Denis Basilique
The tourist information office in Saint-Ouen is closed on January, 1st, May, 1st, December, 25th.
Related: Bobigny's tourist office.