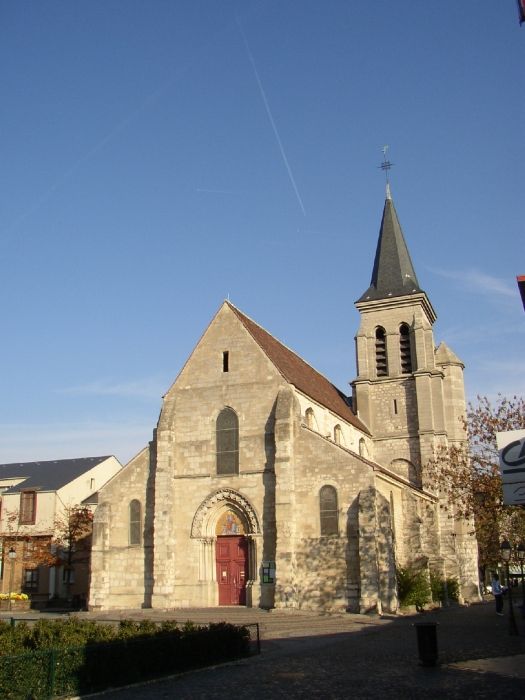 The Saint Baudile church located near Paris was built in 1198 at the request of the priest Foulques to whom the Pope had given the task of preaching the fourth crusade.
The construction of Saint-Baudile church in Neuilly-sur-Marne, began in 1198 on the initiative of the parish priest Foulques, a native of the village. Foulques of Neuilly was attributed the mission by Pope Innocent III to preach the fourth crusade. He died in 1202 ignoring that the same year, crusaders had captured the Christian city of Zara. Despite his death, and before the building was completed, it is likely that it was the priest Foulques who dedicated the church to St Baudile. This martyr from the third century, invoked by soldiers during the struggle against the infidels, became the patron saint of crusaders.
Several decades before the Cathedral Basilica in Saint-Denis
This building, edified in the late twelfth century and early thirteenth, belonged to the first full bloom of Gothic churches in Ile de France. Saint-Baudile in Neuilly-sur-Marne is characteristic of a transitional style between Roman and Gothic architecture, built a few decades before the construction of the Cathedral Basilica in Saint Denis. Its capitals are decorated with plant decorations: ferns "hooks", vines and water lilies, clearly reflecting the influence of Notre-Dame de Paris.