In the south east of Seine-Saint-Denis, on the edge of Seine-et-Marne, Gagny still has traces of a rich the past illustrated over 683 hectares of green spaces and parks.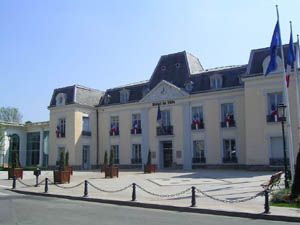 The name Gagny comes from Gallo-Romain "Gannus" ou "Gannius" which presumably was the name of a farmer. The origin of this ancient farm and fortified villa dates from Roman times; Gagny remained until the nineteenth century a rural hamlet operated by farmers and wine-growers. Noblemen and the rich bourgeoisie built castles and state mansions on the land. The city hall is a reminder of a mansion built in 1755 as well as the castles of Montguichet and Maison-Blanche.
The construction of the railway line between Paris and Meaux in 1849 marked the beginning of a continuous influx of the population. Workers fled from Paris in search of a house with a garden in the suburbs of Paris. Today, despite its 36, 100 inhabitants, Gagny has managed to maintain its village-like atmosphere and spirit within the community. Traditional houses still subtly make up a large proportion of the environment alongside social housing.
Taxis de la Marne Gagny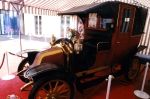 In the evening of September 6, 1914, a thousand Parisian taxis were requisitioned by General Galliéni to transport backup and set off from the Town Hall square. On board the taxis were five thousand foot soldiers from the 103 regiment of the seventh Infantry division who were preparing to leave for the Front. Six days later, the enemy troops were stopped in their progression. Gagny entered into history. Taxi de la Marne became the emblem of the town of Gagny. In 1920, Maurice Denis was inspired by this battle to create a marouflaged canvas picture overlooking the marble statue of Jeanne d'Arc Glorieuse signed by Raoul Larche. These two artworks are exhibited in the church église Saint-Germain. A byzantine chapel sheltering superb icones can also be seen in Gagny.
Visit Parc Courbet over 33, 000 square meters where you can find vast lawns, luxurious vegetation, the restoration of a Doric antic temple and a statue devoted to Venus. There is also a very beautiful half-timbered Norman style house which belonged to the Baschet family (1887) and which is under renovation at the moment to be transformed into a history museum. Gagny features a rural setting with the Maison-Blanche lake, the rose garden and the mail du Chenay. Do not forget to stop in front of the bicentennial cedar tree which elegantly stands on Place du Souvenir-Français.
More about Gagny