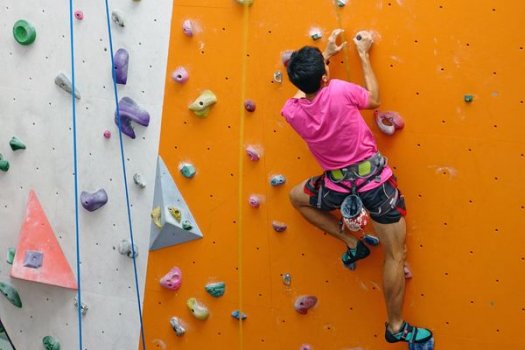 The Bourget Sport Climbing Venue is built especially for the Paris 2024 Olympic Games. It will host the climbing events.
Information on the opening schedule and the address of the site will be communicated soon.
This sports venue will include indoor and outdoor walls; some permanent, others temporary. The indoor capacity is 6,000 seats (3,000 seated, 3,000 standing).
"The temporary climbing walls could be reused once the events are over, in sites to be determined, for the benefit of local populations, clubs and associations."
Speed and combined bouldering and climbing events on Monday 5 and Tuesday 6 August 2024
- qualifications and semi-finals
Semi-finals and Finals from August 7 to 10, 2024
How to get to the 2024 Olympic climbing site?
The climbing center is located 15 minutes walk from the RER B - Le Bourget station.
The bus 143 from the RER station can drop you off in front of the site.