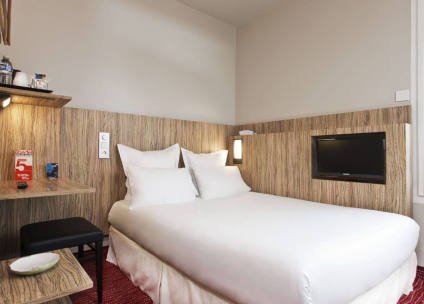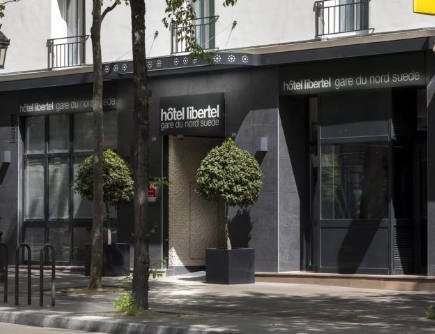 Location: This hotel is located in the Center of Paris near Gare du Nord and Gare de L'Est.
Hotel Features: Start the day with a typical local breakfast ; French Baguette and pastries – croissant and pain aux chocolat - French specialities served in the breakfast room under a glass roof.
Hotel Amenities: The hotel provides tour assistance, multilingual staff, and a 24-hour front desk. Express check-in and check –out are also available. All the rooms have flat panel television and air conditioning.
Transport Facilities: A perfectly situated hotel for anyone who comes by Eurostar, Thalys or directly from the airports through RER– the French Regional express network and TGV the high speed train service between Paris, the suburbs and elsewhere in France.
Hotel location and tourist attractions: The hotel is surrounded by the city centre's elegant shops, cafés, restaurants, bars, the famous "Galeries Lafayette", the luxurious shopping mall. Tourist sites are just a stone's throw from the hotel , the Folies Bergere, The Louvre museum, the cathedral of Notre Dame, the Sacre Coeur Basilica – Montmartre,the famous french stadium - the stade de France, the Basilica of St Denis.