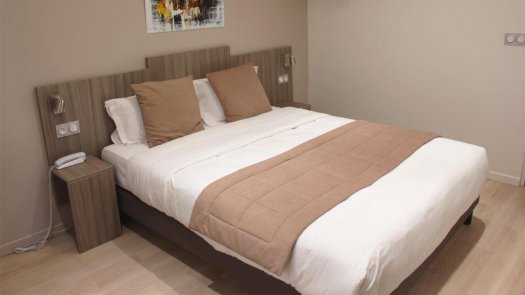 Hôtel du Puy de Dôme is located in the 18th arrondissement of Paris. Its location is ideal for visiting Montmartre. Access to metro line 13 is ideal for the Stade de France.
Rooms at Hotel Puy De Dôme are equipped with telephone, television and safe. All rooms include a desk, flat-screen TV and bathroom with shower, toiletries and hairdryer.
Hotel Puy de Dôme features free Wi-Fi, a café, 24-hour reception, concierge service and luggage storage.