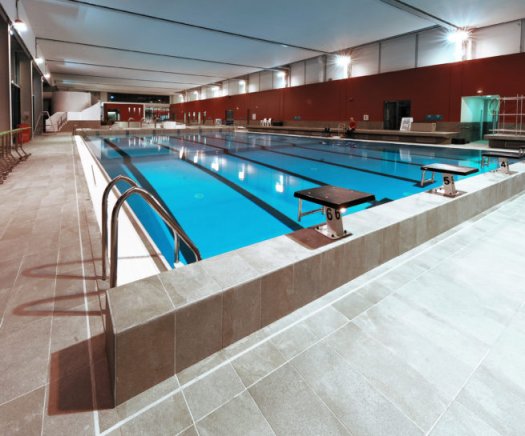 The Canyon aquatic center offers you a large choice of facilities. It is a complete fitness center because it provides a pool but also a fitness club, a climbing wall and a bowling.
The pool
The pools offers sport or leisure pools, a giant slide, a fast-flowing river and it is opened to the outside so you can enjoy the sun by laying on the grass.
Bodybuilding
The fitness center (only opened for adults) offers you cardio training and bodybuilding devices, classes to help you but also hot tubs and a steam room.
Climbing
The center provides a 40 ft climbing wall with a landing mat, a zip line, a rope bridge…
You are supervised by professionals.
Bowling
The bowling, composed of 8 lanes, welcomes you for fun parties. You also have access to a snack – restaurant.
Opening hours
Opens everyday: check the website for detailed schedule of each club.
Discover other pools in the Seine-saint-Denis department: Drancy Nautical Stadium and Auguste Delaune pool in Tremblay-en-France.