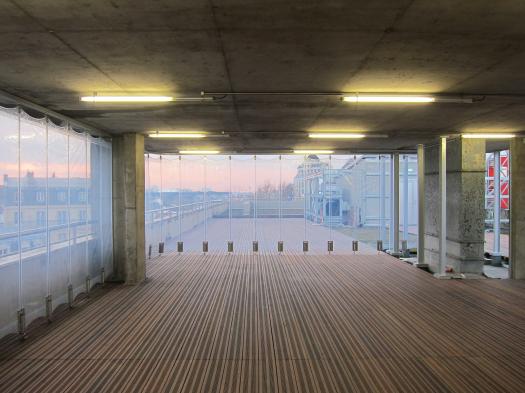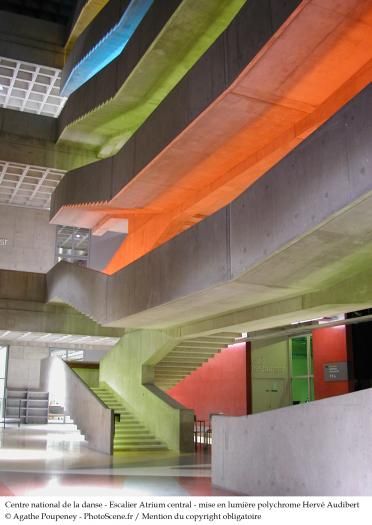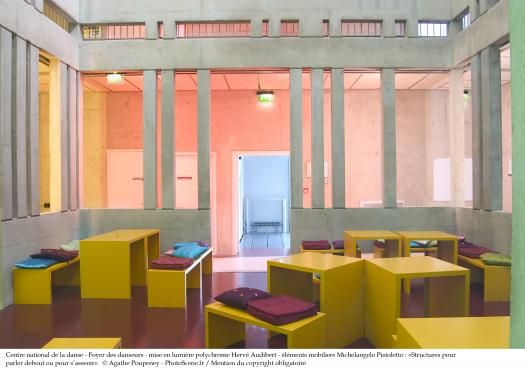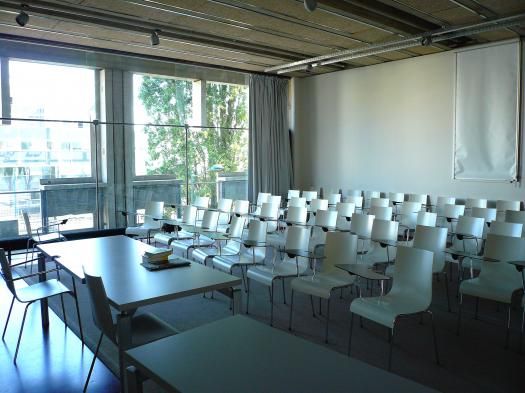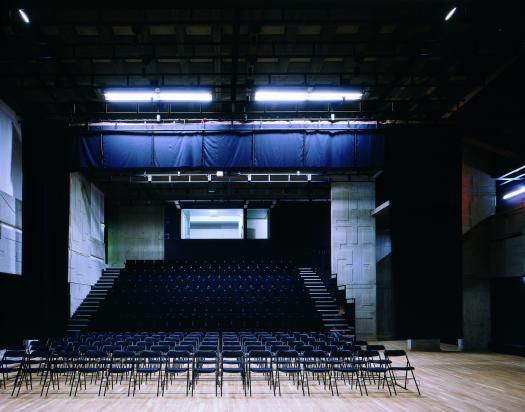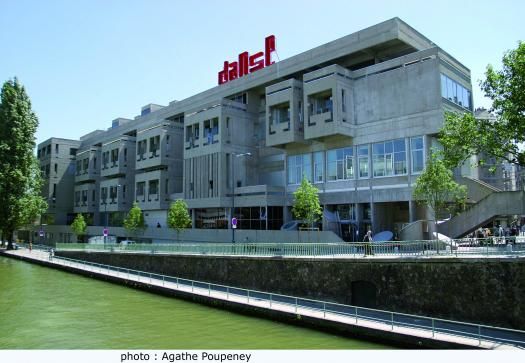 The National Dance center is an original an exceptional location for hosting all your tailor made events: meetings, seminars, conventions, conferences, workshops, incentive events, cocktails, parties, fashion shows, film or photo shooting...
The splendid architecture of the CND blends glass, concrete and light that offers a unique style to its 11.500 square meters.
Graphic and spectacular space:
The Atrium, a huge illuminated space with a ramp and massive staircase. It can accommodate about 500 people seated and 1200 standing.
12 studios from 52 to 529m² for the large studio with 139 seats.
3 meeting rooms one with a terrace (from 30 to 50 people seated).
1 video-projection room 130m² to accommodate about 100 people seated and 130 standing.
a restaurant (42 seated) with a terrace.
a reception area (100m²) and a rooftop-terrace (275m² with 90m² covered), overlooking the Canal de l'Ourcq.

Inaugurated in 1972, this remarkable and spectacular architecture called « brutalist » was design by Jacques Kalisz to hold the administration offices of the town of Pantin. A member of the « Atelier d'Urbanisme et d'Architecture » - architecture and urban town planning with Jean Perrottet, the architect brought this monumental project to a public space: working with exposed materials (glass and bare concrete), graphics lines and free movement...
The building was then delivered to the State at the end of 1990s to accommodate the "Centre national de la danse". Claire Guieysse and Antoinette Robain, the two architects in charge of the renovation of the building after the transfer, accomplished a wonderful job, and they were awarded the "Equerre d'Argent" award 2004 by the Le Moniteur group.

The decoration of several spaces was entrusted to the Italian artist Michelangelo Pistoletto, while the exterior and interior indication signage was assured by Pierre Di Sciullio.
A few minutes from CND, alongside the canal de L'Ourcq, are located Parc de La Villette, Cité des Sciences, Philharmonie de Paris or Cabaret Sauvage.