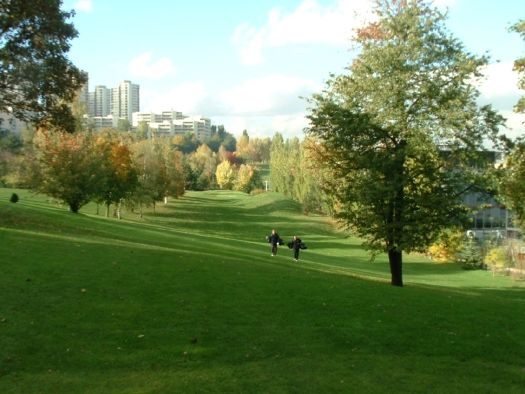 The Daily Golf in Rosny-Sous-Bois is an oasis of green space situated 4 km from Paris. Whether you are a beginner or a confirmed adept , you will enjoy this hilly, woody parkland.
Professional golf instructors welcome you to practice at 35 practice posts, fifteen of them are covered. 10 covered posts are equipped with a ball-supply system. Come and discover the game for free with a beginner class (registration and enquiries by telephone). Several competitions are held every year for beginners or advanced golfers on an accredited 9-hole course.
Restaurant, hotels and meeting rooms are available for a week end or to organize a professional event in a quiet setting.