Here is a  list of different exhibition sites that every photograph fan should enjoy, whether it be  documentary, modern, vintage or anonymous. Exhibition site, galeries, festival… Let yourself be guided.
La Capsule, photo creation residency in Le Bourget

Since 2009, La Capsule is a photograph residency located in the middle of Centre Culturel André Malraux, in Le Bourget. Here you can find a selection of temporary exhibition and a regular cultural programme.
Le BAL Paris 18ème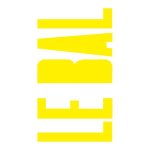 Built in 2010 by Raymond Depardon and Diane Dufour, Le BAL is an exhibition, réflexion, edition and educational place for modern representation. With Le BAL LAB, each exhibition is followed by exchanges, some projections and performances. Le BAL BOOKS, a specialised bookstore and Le BAL CAFE complete the offer.
Lumière des roses, a gallery in Montreuil

Opened in 2004, the Gallery Lumière des roses is dedicated to pictures by anonymous photographers. Marion and Philippe Jacquier organise 3 temporary exhibitions pers year.
Circulation(s), European youth photography festival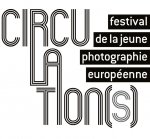 Every year, the CENTQUATRE-PARIS holds the festival Circulation(s) which brings to the forefront young European photograph. There are spaces dedicated to all the family, children and adults with Little Circulation(s), a child-sized exhibition. A photo studio is open every  week-end. An opportunity  to get your family portrait.
Latitudes animales, a bi-annual exhibition on photos of animals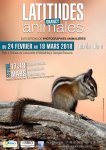 Every two years, the town of Drancy holds an animal photo festival. The event also aims to increase public awarness on biodiversity.
Tendance floue, Photography group in Montreuil
Tendance floue is another example how dynamic the territory is. With a team of sixteen photographers, Tendance floue is a laboratory of modern art since 1991.
A photo School in Seine Saint Denis
Louis Lumière, a specialized photo School, based in La cité du Cinéma since 2012, trains students for  professions in the Movies or Photography business.
Previous photo Exhibitions
Major exhibitions previously held in le Nord est Parisien such as :