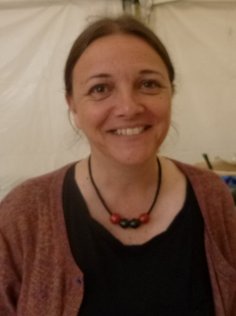 Board your plane†for India with RaphaŽlle Gras,†a connoisseur of the country, its culture and its cuisine. RaphaŽlle takes the curious ones on walks in Paris and its suburbs to discover the Indian districts. We had the chance to ask the guide a few questions.
Hello RaphaŽlle, can you tell us about your background and what led you to create Anardana?
India has been part of my life for many years, I have made many trips there. I also used to walk in the "Indian" districts of Paris and its suburbs a lot,†especially in La Courneuve. There I met men and women who work in stores and restaurants, and I became friends with some of them. I listened to their stories, I discovered the diversity of their backgrounds and origins. And I wanted to share all this wealth with the world during walks.
Your walks are available on ExploreParis.com. What does this partnership bring you? How has it evolved over time?
Since the beginning of our collaboration, a little over six years ago, Seine-Saint-Denis Tourisme has given me real support. Thanks to this partnership, I was able to test a first tour, and then the others came very quickly, encouraged by the team. Today, the ExploreParis.com platform†allow my work to reach a greater audience.†The dynamism, the support and the quality of the relationships with the different members of the structure are very precious in the face of the current difficulties. Putting my virtual walks online since the first lockdown has allowed me to learn new tools, stay creative and, above all, to continue telling stories to curious people.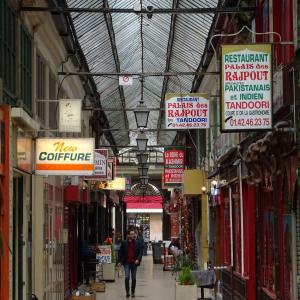 Lastly, can you tell us about your favorite visit? And are there places you recommend us to go ?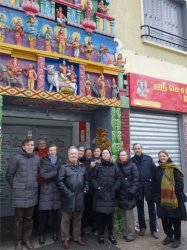 I'm a foodie and my walks usually end in a little canteen in Paris or in La Courneuve around a chaÔ and some snacks. So I would be tempted to say that the walk around Indian cuisines†is my favorite... But I have a preference for the walk entitled "Sri Lanka and Tamil culture" in the streets of La Courneuve. The shopkeepers and the temple priests are so nice and welcoming. I have known some of them for a very long time! I really like this walk, it allows us to see the city of La Courneuve in a different light than the one the media has been shinning on the city.You can discover very nice Hindu temples, small family restaurants and grocery stores as well stocked as the ones in†Paris. And, for the foodies, here are three places where you can eat a simple and tasty meal while enjoying cuisines: Mirch Masala and Apna Penjab for the Indo-Pakistani cuisine and AMMAA'S for the Sri Lankan cuisine.
If RaphaŽlle's interview made your mouth water check her guide of the best Indian restaurants in the capital.
Check out our others guides and book your next visit.