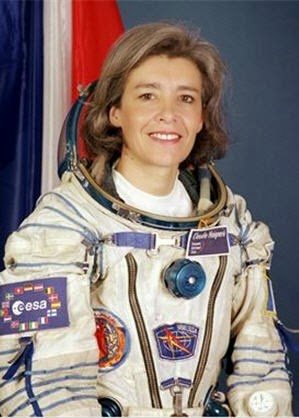 You can see Claudie Haigneré's spacesuit at the Cité des sciences et de l'industrie, on Explora, the part of the museum that groups permanent exhibitions. Cité des sciences et de l'industrie is located in the heart of the Parc de la Villette.
Creation of spacesuits
During the 20th century, the aviation sector took off! And to protect the crews against the risks of hypoxia due to the rarefaction of oxygen in altitude and the cold when the temperature drops by one degree and rises over 5 km, the first protective suits were born.
They have continued to evolve, particularly to meet the new challenges of the first space missions.
Claudie Haigneré, first French woman in space
Among the protective suits, we can find the "Russian Orlan suit", worn by Claudie Haigneré, the first European astronaut, but also the first woman scientist to fly to the stars. The suit made it difficult for Claudie Haigneré to wear because it was "cut for the men"...
On August 17, 1996, Claudie Haigneré embarked in a Soyuz capsule towards the International Space Station. Claudie Haigneré is the first French woman in space. She joined the ESA (of which she became ambassador) and joined the Andromeda mission.
See the space suit at the Cité des Sciences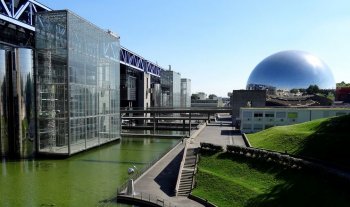 10 years ago (1986), the Cité des Sciences et de l'Industrie officially opened its doors on the day of the passage of Halley's comet. First European establishment for the diffusion of the scientific, technical and industrial culture, this museum does not possess a permanent collection, but relies on exhibitions created ex-nihilo for each event presented. So there is no particular collection. Here apart from a few objects including this suit belonging to this dear astronaut, who later became President of the famous museum from 2009 to 2015.
The street artist C215 made her portrait during the exhibition Legend of the Skies at Le Bourget and the Air and Space Museum.