Aulnay-sous-Bois with its six leisure parks and municipal rose garden, offer 28m2 of parks and gardens per habitant. It is the "four-flower city" for each of the inhabitants.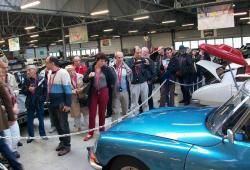 The name Aulnay-sous-Bois comes from the Latin word "alnetum", an area planted with aulnes, quite abundant in the swamps of Bondy forest; "Sous Bois" – undergrowth, recalling the vicinity of the forest. Aulnay-sous-Bois was a holiday resort at the beginning of the century with its "Theater of Fields". A rural village, it has become the third town in the Seine-Saint-Denis region. The rich agricultural fields cultivated since the Gallo-Roman era have since made way for a multitude of industries.
Seven industrial zones are home to more than 3000 companies. In the heart of the city, the Vieux Pays district develops a cultural dynamic approach around the church Saint Sulpice (twelfth and thirteenth centuries). A green space heritage of 140 acres is available for walkers.
Related: Aulnay sous Bois synagogue
County parks and live performing arts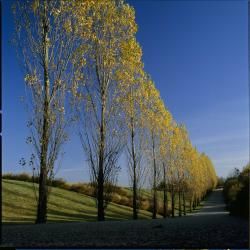 Six leisure parks, the municipal rose garden and Sausset park, are in addition to the velodrome, a nautical stadium with its seven basins and its outdoor beaches and several football pitches…without forgetting the Robert Ballanger town park. Espace Jacques Prévert, Gainville's house, the CREA-children's choir, Claude Monet-School of arts and its prestigious annual exhibition as well as the National School of music and its four orchestras are all open in Aulnay sous Bois to all those who enjoy dance, music, theater and exhibitions.
Visit our web-pages dedicated to hotels in Aulnay sous Bois and restaurants in the town. Visits are organized all year round in Aulnay and its region. Make sure to reserve in advance the programs available on different themes : industrial visits, greeter visits - meeting with the locals, walking tours… there is no shortage of ideas. On fine sunny days enjoy the banks of the Canal de l'Ourcq; it becomes lively and entertaining each summer with programs such as dances, river cruises and various summer activities.
See also : O Parinor shopping center and UGC Parinor Aulnay cinema.