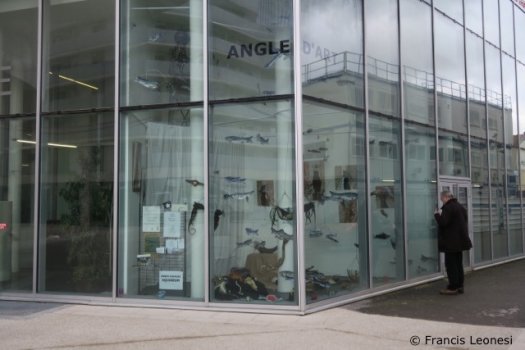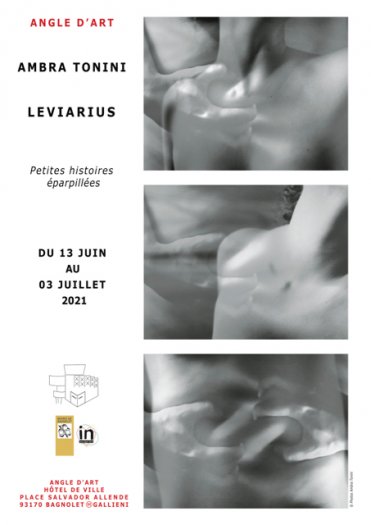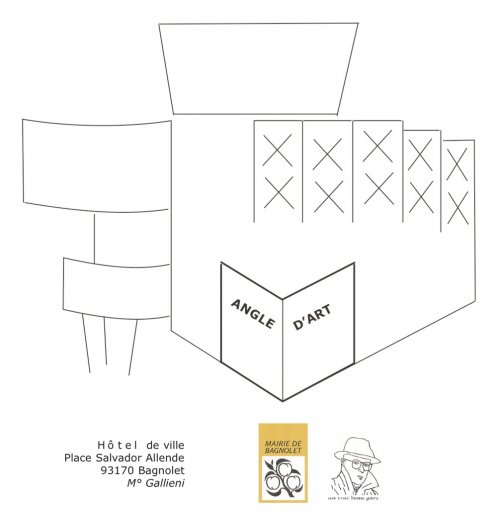 Angle d'art is an initiative of the association Un vrai beau gars in partnership with the city of Bagnolet. This space offers one exhibition per month dedicated to an artist. The exhibition space is open 24 hours a day since it is literally a glassed-in corner of a building that allows you to admire the works on display from outside. Performances and meetings with the artists are organized.
Discover the program of free exhibitions at Angle d'art in Bagnolet :
From December 14, 2021 to January 4, 2022 : Joseph Kurhajec, The year of the rabbit
From January 8th to March 5th 2022 : Kiki D, Plastic Jungle
From March 8 to May 29, 2022 : Nadya Bertaux, Tears of wind
From June 1 to 30, 2022 : Gaël Boeglin, Vu du Ventoux
From July 2 to September 9 2022 : Paul Anastasiu, Chien fidèle
From October 1st to November 15th 2022 : Yoan Beliard, Ghostfaces
From November 23 to January 10, 2023 : Arnaud Martin, Renaissance of lights, (painting) - opening on December 8
From January 12 to 28, 2023: Irina Koroleva's collection of traditional Ukrainian women's costumes from the 19th and 20th centuries. Charity concert of Ukrainian Christmas songs by the Lado Polyphony ensemble on Sunday, January 15, 2023 at 4:00 p.m. (free admission)
January 31 - March 5, 2023: Lucie Jean, Polar Dispersion
The association collaborates with the clos à pêches of Bagnolet to propose to the artists to expose in the murs à pêches:
From December 15, 2021 to March 15, 2022 : Leah Cohen, Sensitive Portraits (photographs)
From March 17 to June 17, 2022 : Jean-Marc Salerno, La vie est belle
From June 17 to September 17, 2022 : Margot Lazar, Plein été
From September 17 to December 17, 2022: Souvenirs, souvenirs, exhibition of old postcards inaugurated during the Heritage Days.
Discover more initiatives around contemporary art near Paris city center and the free exhibitions in Paris region.