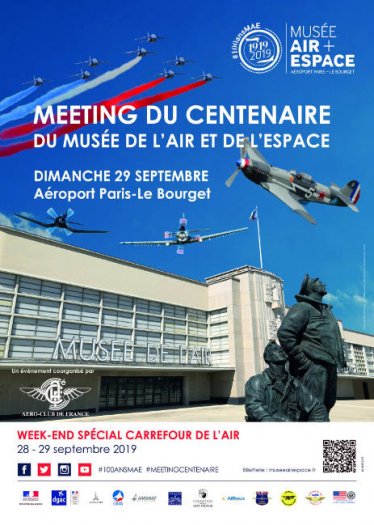 A week-end around aviation heritage: "Carrefour de l'air"! The Air and space Museum Paris Le Bourget is organising this big event on aviation museums, a unique event around heritage: museums, associations, collectors... Discover where aircrafts are exhibited for free in France, meet and talk with aviation enthusiasts. On the occasion of these meetings, each institution will present its activities, collections and treasures (objects, documents, archives, models). This 3-days rendez-vous will be held in hall Concorde, under the wings of supersonic aircrafts.
Presentation of planes of the interwar periods to the sixties
A Fly'in of legendary machines is organized on the museum tarmac on Saturday and Sunday. On Saturday morning, about 20 historic aircrafts from various collections will join the legendary tarmac of Le Bourget with a free, two-hour aerial presentation. The planes will leave on Sunday afternoon.
Come and listen to the soundtrack on the tarmac: commentaries by Bernard Chabbert, journalist, about the arrival of the planes – their history and characteristics.