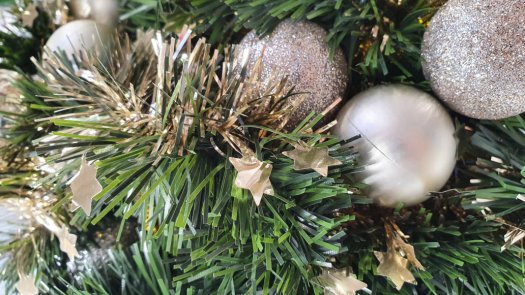 Christmas - 5 days of celebrations in Noisy-le-Grand!
The Christmas market will be held at Place Nelson Mandela. You will enjoy the same festive atmosphere as usual and start your Christmas shopping to prepare the party...
Culinary craft men and traditional craft artists will show you their work coming up to Christmas! The public will dive into the magic world of Christmas with a ride on a horse drawn carriage or on the back of a pony, take part in some workshops... Come and wander around, enjoy a hot wine (with moderation) and smell the cinnamon and aniseed that fill the alleys of the market each year.
Christmas magic and preparing Saint Sylvester celebrations
In an atmosphere of mystery and magic, Santa Claus will appear with a basket full of treats before preparing his tour to distribute gifts. For your New Year's Eve celebrations, the regions of France will be represented bringing a seasonal scent with their specialities and delicacies. Gourmet gastronomic products will be available to please the visitor with numbers increasing more and more each year!
Thanks to the arts and crafts, Christmas gifts will no longer be a trial and all the colourfully-lighted stands will thrill the child in you. With a thumping heart, children will observe the sparkling "giftfall" which will inspire them to write their letter to Santa.
Christmas with elves Noisy-le-Grand
The Elves Flea Market, children from 6 to 14 years old bring their unused toys and games to sell.
Don't miss more christmas markets and activities of the North-East of Paris.