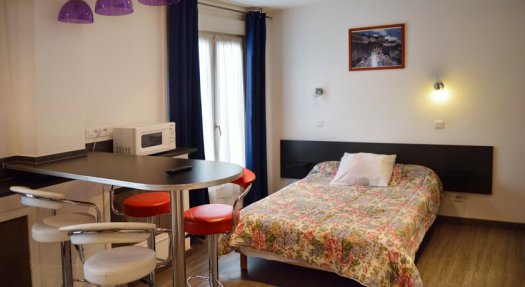 Family hotel with 30 rooms located in front of the Saint-Denis Porte de Paris metro station, 300 meters from the Stade de France and a few minutes from the Saint-Denis Basilica. Close to a parking lot, cabs, numerous shops and restaurants in the city center.
Rooms have flat-screen TVs,free Wi-Fi, sitting areas and bathrooms with showers. Continental breakfast served in the room each morning. Family rooms available.
The Hotel Moderne has a 24-hour reception and a luggage room.