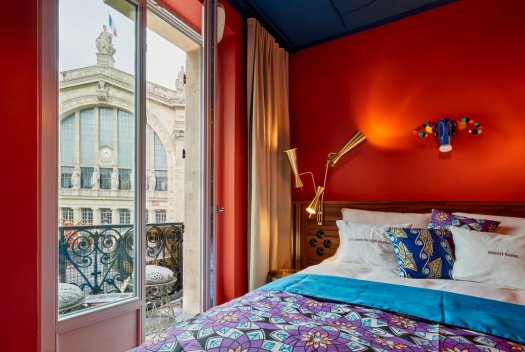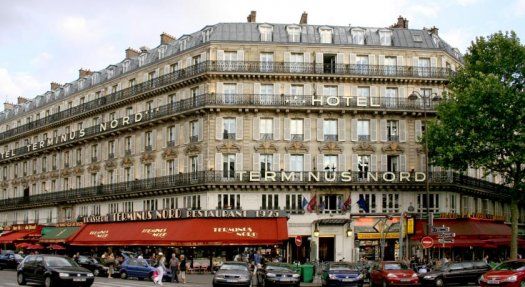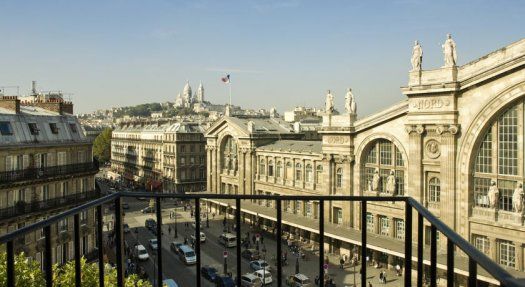 Located directly opposite one of Paris' main stations, Gare du Nord, the 25hours Hotel Terminus Nord welcomes you right off the train.
A multi-lingual staff at the 24 hour reception desk welcomes you in this typically Parisian design cosy decor. The stylish Golden Arroy bar lounge is at your disposal whether it be to relax or for a business appointment. It is a very popular place amongst tourists and locals.
The hotel has a baggage service. All rooms are equipped with flat screen TV and cabled channels, a courtesy tray with kettle for coffee or tea. Basic toilet items and hairdryers are provided.
The hotel is located directly opposite the train station. This bustling station quickly and conveniently connects you via the Parisian public transport to all areas of Paris with easy access to several urban RER lines, including Paris Tube line to any of the French airports and international links for both the Eurostar and the Thalys. Hop on one of the Parisian Metro and RER line to the Stade de France in Five minutes, to the Villepine or Le Bourget Exhibitions centres in fifteen minutes, and thirty minutes from Disneyland.
Historical cabarets to modern business Exhibition centres are easily accessible. Experience a trip to the French Stade de France, the thrilling universe of some of the greatest sports events, shows and concerts, the Basilica of St Denis or the air and space museum.