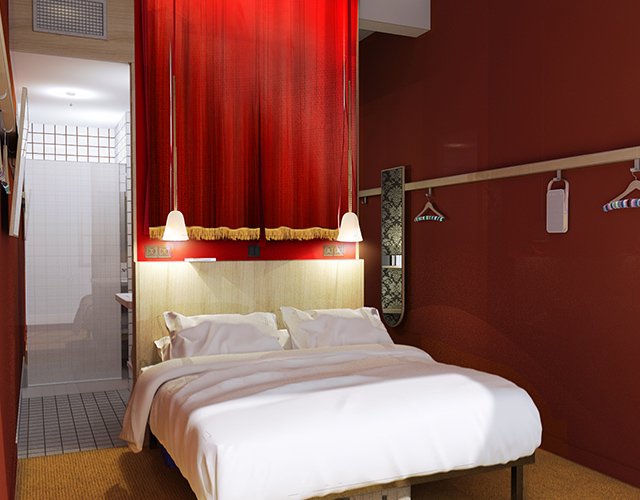 MOB Hôtel Paris - Les Puces is situated at the corner of rue des Rosiers which is a 5 minute walking distance from the flea market. This new generation hotel was imagined by one of the creators of the Mama Shelter, Cyril Aouizerate.
The rooms, divided into four categories, are all equipped with free Wi-Fi, desk, queen-size bed, bio cosmetic products, as well as the possibility to rent a mini tablet computer or an overhead projector
The Karlito, the restaurant-bar of the Mob hotel Paris - les Puces serves pizza and salads made with fresh and organic products. The hotel has its own vegetable garden on the rooftop.
Culture is an omnipresent guest: open-air cinema, concerts, meditation, cooking, and workshops animate this place which also houses creators - start-ups, charities, artists...You can even take part in a fitness or yoga class or go to the library and on sunny days, you can enjoy the large terrace.
Private parking for a fee. Bicycle rental with extra charge. Childcare available at an additional cost.
A few steps away, the MOB House offers "rooms with office". Ideal for business travelers and those who mix business and pleasure.