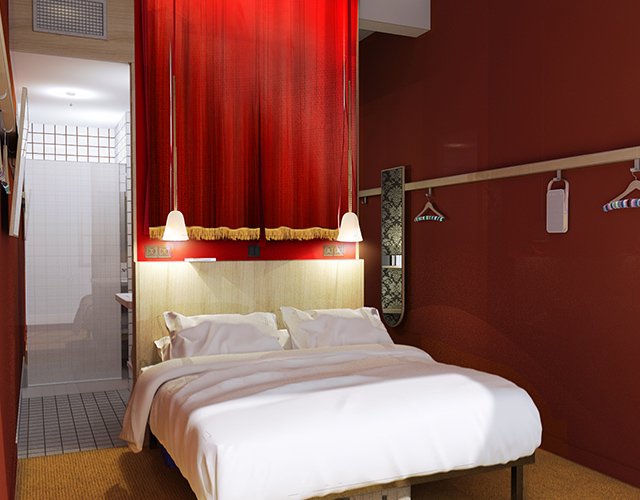 MOB Hôtel Paris - Les Puces is situated at the corner of rue des Rosiers which is a 5 minute walking distance from the flea market. This new generation hotel was imagined by the designer of the Mama Shelter.
The rooms are all equipped with free Wi-Fi, desk, queen-size bed, bio cosmetic products, as well as the possibility to rent a mini tablet computer. The restaurant serves pizzas and salads made with fresh and organic products. The hotel proposes events all year long (concerts, outdoor cinema...).
Mob Hotel Paris has its own vegetable garden on the rooftop.