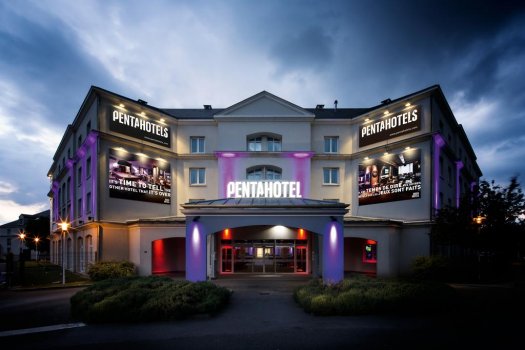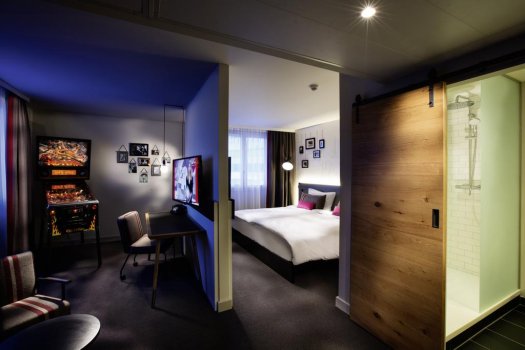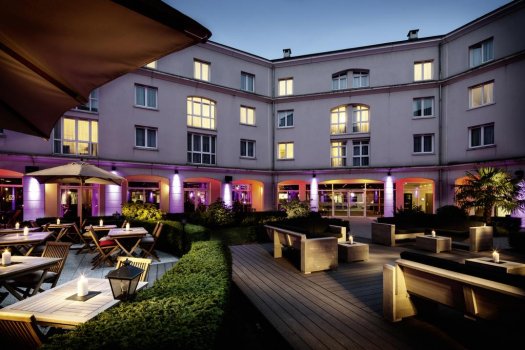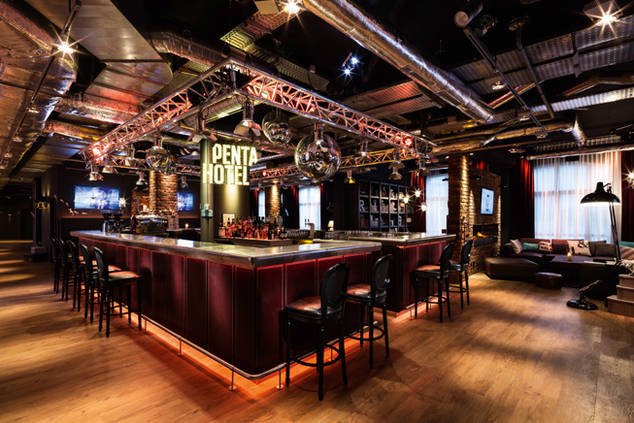 Designed by the architect Matteo Thun, the Pentahotel has an iconic style. This hotel is located near Paris Charles-de-Gaulle airport and offers high-end services and amenities.
The hotel has 180 bedrooms. The 27 penta plus suites, bright and spacious, are perfectly equipped with air-conditioning, safe, hair-dryer, beauty products, free premium Wi-Fi access, TV…
The pentalounge makes up the heart of the hotel with its billiard table, game console games and a bar where you can enjoy burgers and cocktails.
The restaurant « La Terrasse » proposes refined international cuisine and a bar - « The rainbow ». You are welcomed to a warm and cosy atmophere everyday of the week.
The airport shuttle is free and the hotel offers many services among which a 24h reception.
12 meeting rooms are available in a 500 m² space for business and exhibitions. They are located around a patio, exposed to natural light.