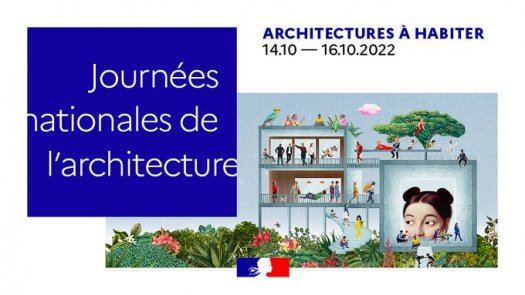 The theme of the 2022 edition of the Journées Nationales de l'Architecture (JNA) (national architecture day) is "Architectures à habiter" (architectures to live in). The next JNA will be held on Friday 14, Saturday 15 and Sunday 16 October 2022.
Architecture in the 93
Guided tours and walks around urbanism and architecture are offered all year long by Seine-Saint-Denis Tourisme. Discover the rich history and the architectural heritage of the Ile-de-France region.
The events of the JNA in the 93
Discover the emblematic buildings of Seine-Saint-Denis during the National Architecture Days. Guided tours, urban walks, treasure hunts, workshops and exhibitions are on the program for this rich edition of the Architecture Days in Seine-Saint-Denis.
There are always a plethora of activities to do in Seine-saint-Denis during national architecture days, to get an idea here are some activities that took place in the 2021 edition : a visit to the Villa Mais d'Ici, the national dance center, a visit to the Goldsmiths in Saint-denis.