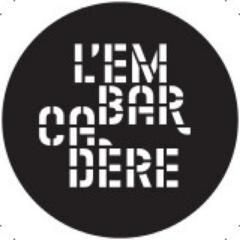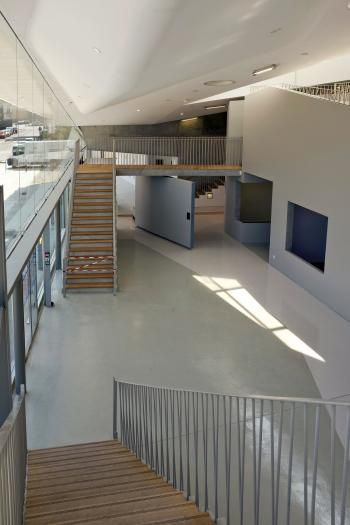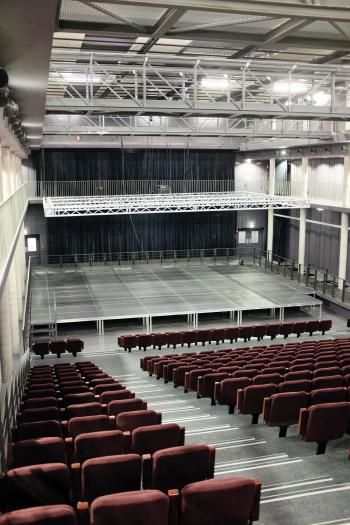 This imposing complex, baptised l'Embarcadère in Aubervilliers includes the CRR 93 (Conservatoire à Rayonnement Régional Aubervilliers - La Courneuve) and a concert hall of 450 seated places and 1,100 standing.
This major project (with a budget of 33 million euros, 26 months of construction work and a building measuring 6,700m2) managed by the architects François Chochon and Laurent Pierre, is composed of two towers with six floors linked together by several walkways. The public and student s have access to several singing rooms, classical percussions, dance, dramatic art , all within carefully studied layouts and acoustics. This bright building is in perfect agreement with the external environment, notably thanks to the various terraces. In addition to the training of young artists, and thanks to this CRR site, l'Embarcadère is the venue for all concerts in Aubervilliers.
It followed a bid for suggestions with the inhabitants of Aubervilliers, on the theme of travel, that the name l'Embarcadère was decided for this new kind of concert hall.
L'Embarcadère is located opposite the La Commune Theater.