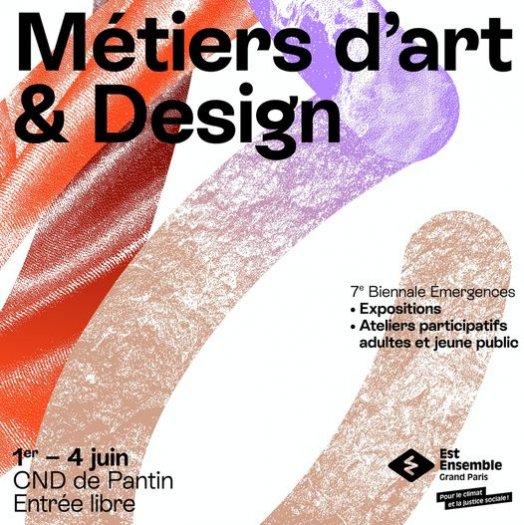 Over four days, the National Dance Center in Pantin will host the 6th edition of this biennal. Exhibitors from the world of design, arts and crafts or interior decoration will cover the 1,500 m² exhibition space. Professional meeting platforms concerning arts and crafts and contemporary creation will also take place.
Events Émergences
Professional meeting day
On the ground floor of the National Dance Center: sourcing & forms.
Art exhibitions
Artists present their work on leather, textile, wood, ceramic, glass, paper, patchwork, digital works...
Practical information
Emergences biennale will take place in the National Dance Center in Pantin from 10 a.m. to 7 p.m. on Thursday, Friday, Sunday and from 10 a.m. to 8 p.m. on Saturday.