Fond of archaeology ever since she was little, Emilie Badel offers tours about the archaeological heritage of the Parisian region on ExploreParis.com. She tells us about her fascination for the past and her need to pass on her knowledge, to make the public aware of the destruction of a heritage whose informative value is precious.
Hello Emilie, where does your pronounced taste for archaeology come from? Can you tell us about your background?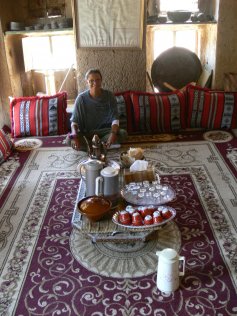 I am an archaeologist associated with the CNRS ( national center of scientific research) (UMR 7041, Vepmo team, at the Maison des Sciences de l'Homme Mondes de Nanterre). In 2018, I obtained a PhD in archaeology after a long academic career. During my studies, I participated in numerous excavations in France, Italy and the Sultanate of Oman. I was lucky enough to be trained by a very good teacher, Serge Cleuziou.
Archaeology is a passion that I have had since childhood. For example, I lived in Tunisia for three years when I was 9 years old. At that time, my parents and I went on many trips to magnificent archaeological sites such as Carthage, Bulla Regia and Dougga. Later, I lived in Turkey and discovered other majestic sites such as Ephesus, Aphrodisias and Hattusa. It is therefore natural that I turned to archaeology during my graduate studies.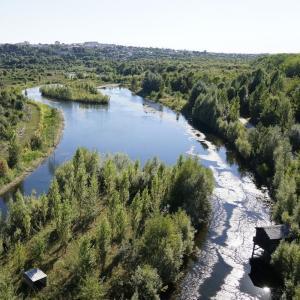 As my phD was coming to an end, I decided to follow a course to become a national lecturer-guide specialized in archaeology. I wanted to organize visits of museums and historical monuments, and to share my fascination for ancient societies with everyone who's a history o archaeology enthusiast. 
Your visits are available on ExploreParis.com what does this partnership bring to you? 
I have been working with ExploreParis for several months now thanks to someone extremely generous that I would like to thank for the help and support.
To make people discover all the archaeological heritage of Paris and the Petite Couronne, not only the great tourist sites but also more modest cultural places, is a major stake at the present time. Our environment is highly urbanized. Sites are damaged or destroyed because of urban expansion. It is very important to make the public aware of this heritage because these sites are irreplaceable and need to be protected. They have a unique and precious information value on past societies. Their destruction leads to the loss of this heritage which is our identity.
 ExploreParis.com has developed virtual tours during the covid lockdowns to ensure the continuity of access to culture for everyone. This form of "off-site" tourism, i.e. tourism that frees itself from the constraints of the site by creating its own conditions in terms of building and accessibility, has already been used in museums for several years to promote their collections, their history and their image to a very large public. In general, virtual tours also represent a democratized access to culture: people who cannot travel can discover monuments from their homes thanks to this technology. It seems to me that this sector of activity will last in time, even beyond the complete recovery of the tourist activity.
Among the tours you have designed, is there one that you enjoy more than others?  Do you have an anecdote to share with us?
I have made several virtual tours with ExploreParis.com. The subjects are very diverse: the Gallic people of the Parisii and their capital at Nanterre, the early Middle Ages in Paris and Saint-Denis through the story of Saint Genevieve, and the Viking invasions in the region in the 9th century. I am currently working on the design of an archaeological tour in Seine-Saint-Denis with the support of Seine-Saint-Denis Tourisme. All these subjects fascinate me and have their own originality. In fact, there is not one project that I love more than others. 
What I really like is all the preparation and prospecting work that has to be done before the visits, then the dissemination and sharing of this data with the public afterwards. On this subject, I was lucky enough to have among the people who took part in my virtual tours a very kind gentleman with a passion for history and the Scandinavian peoples in the Middle Ages. Together, we discussed with passion and humor the origin of certain family and town names in Normandy that date back to the Viking invasions of the 9th century! This is the pleasure of bringing history to life during the visits.
And for anyone who is passionate about archaeology, I highly recommend you to go to the Archaeological Crypt of the Île de la Cité  in the heart of Paris. It is indeed a very good example of heritage preservation that was created in the 1960s thanks to the investment and important work of Michel Fleury and the Commission du Vieux Paris.
Thank you a lot Emilie !
Stay in touch with Emilie and her work on her Facebook page.
To go further, check our portrait gallery and find out all you need to know about all of our guides.