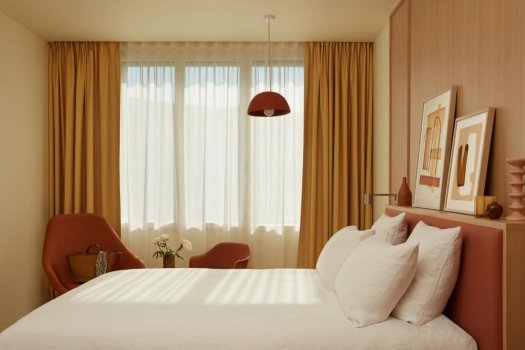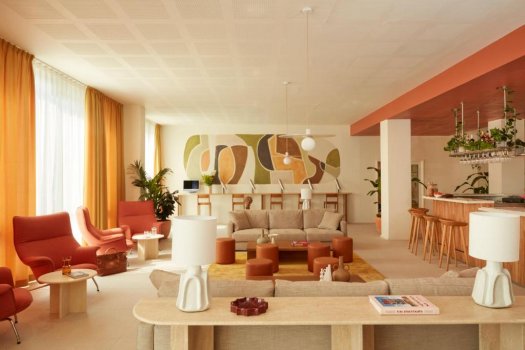 The OKKO Paris Rosa Parks hotel is located in the heart of the Rosa Parks district in the 19th arrondissement of Paris. From this 4-star hotel, you can reach all the must-see sites thanks to its proximity to transport links (ten minutes by RER from Gare du Nord and Gare Saint-Lazare). You can also reach major sites on foot, such as Parc de la Villette, La Philharmonie and La Cité des Sciences.
Rooms are elegant and comfortable. They are equipped with free Wi-Fi, chromecast, flat-screen TV, telephone, coffee machine, safe and cots on request. Bathrooms include hairdryers, organic cotton towels and natural cosmetics. Some rooms have a view of Paris.
Breakfast in the room or to take away. Le Noccio Italian restaurant open from 12pm to 2pm and from 7pm to 10pm.
The Okko Rosa Parks hotel offers a wide range of services: The Club, open 24 hours a day, features an all-you-can-eat snack area, a work and fitness area open from 7 a.m. to 10 p.m., and a boutique selling local and designer products. The Club and breakfast are open to non-resident guests (extra charge). Early and late-checking. 24-hour concierge service.