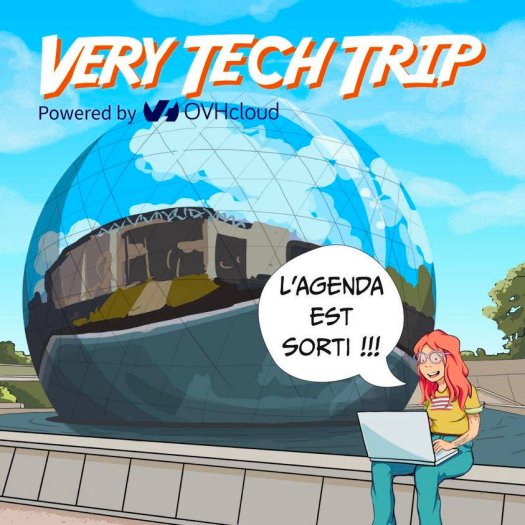 OVH is offering this year a day with more than 75 sessions on a multitude of topics. #VTT Paris Cite des Sciences, Very Tech Trip, is open to sysadmins, developers, SRE, data scientists, cloud architects, IT students, etc.
The different themes :
Cloud Gaming
Innovation
Development
Cloud Native
Hardware / DIY
Security
Human & Tech
Web
Sustainability
Enterprise Virtualization
Program :
8:30 a.m. Opening of the doors and meetings
9 a.m Opening Keynote
from 10:30 am to 6:00 pm: Demo, Talk, Quicky or Lab sessions (sessions last about 1h to 1h30)
6:30 pm Closing keynote
19:30 Meet and Gree
Participate to OVH Cloud VTT 2023
Remember to book now your hotel near the train stations of Paris or in the center of Paris. Hotels close to line 7 of the Paris metro can go directly to the Cité des sciences (or by metro line 5, cross the Parc de la Villette and the footbridge - entrance in front of the Géode).