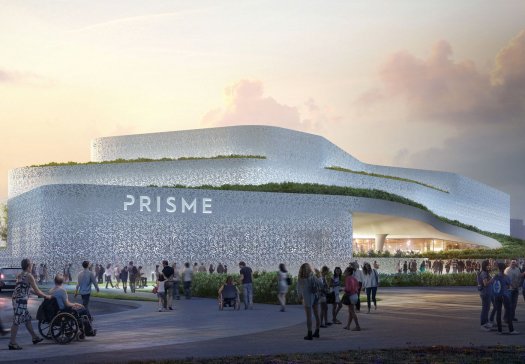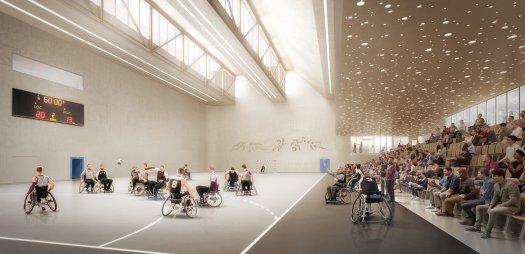 PRISME, Pôle de référence Inclusif Sportif Métropolitain, will be a sports hub that will open to the public in September-October 2024 in Bobigny. This 15,000 m² site will host the training for the Paris 2024 Paralympic Games. After the event, it will receive athletes; able-bodied and disabled people. It will be composed, among other things, of a large hall equipped with bleachers and will host disabled sports competitions.
This sports center will also include a research center dedicated to sports and health (physiotherapy and doctor).
On 13 000m² will be distributed on 3 levels in the PRISME :
A boccia room (ball game practiced in wheelchair), dance and physical expression room
A weight training room
A multi-sports hall to host competitions
A weapons room with 6 lanes (with a space dedicated to archery, virtual throwing area)
A large dojo with 4 combat areas
A climbing wall
An e-sport room (video room)
A balneotherapy area
Rooms will be dedicated to training and seminars, and a resource area will be supplied by the federations and the Sorbonne Paris Nord University.
PRISME is surrounded by three sites in Bobigny: the La Motte Stadium, which will be an extension of PRISME, the Sorbonne Paris Nord University and the Avicenne Hospital.
An underground parking lot will allow access to the site, which will be adapted to various disability situations.
Visual: © Groupement Demathieu Bard