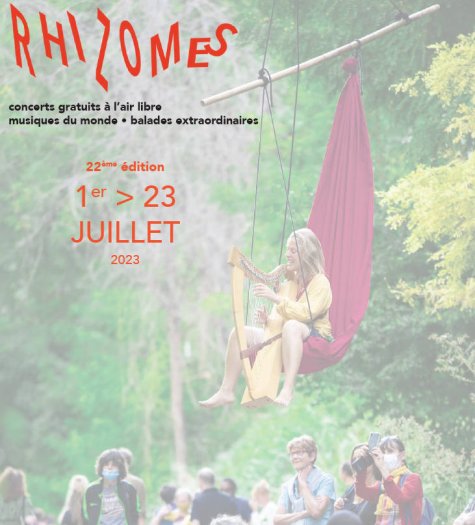 The festival of world music, Rhizomes, proposes outdoor free concerts in Paris and musicals cruises.
3 week-ends of world music
Rhizomes festival introduces world folk and traditional music, a musical fusion from all countries and all continents. It will be held in the parks, garden and squares of the 18th district in Paris, also in Seine-Saint-Denis.
Make your way to the Canal de l'Ourcq and embark for a musical cruise from Bassin de la Villette accompanied by musicians taking part in the Rhizomes festival.
Rhizomes : free concerts and musicals cruises
The programme 2023 is online on the Rhizomes website.