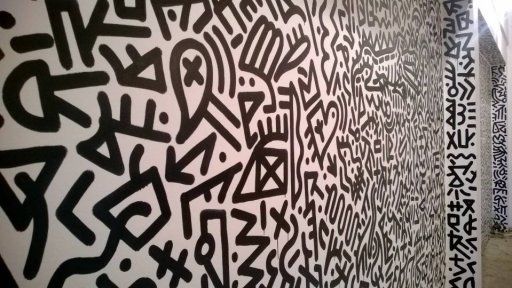 TetaR was very early interested in visual arts and developed his own graphic code. His work lies between painting, writing, tag and outsider art, automatic writing, abstract expressionism and primitive art. He recreates ceremonial paintings, spontaneous and direct, guided by his body movements.
He paints instinctively and respects the primitive character of his gesture. The intellectual approach of his work takes place of importance in order to feed his rituals of influences, of images and writing systems
He participated in the art trail street-art along Canal de l'Ourcq.