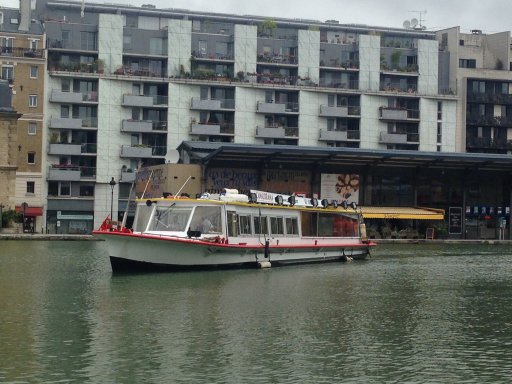 All year long, get on the La Rocca II to enjoy a cruise to discover Paris, the Seine and its canals. Canauxrama offers you different rides of themes for a romantic, mysthic or historic visit of the Seine, the canal Saint Martin or the canal de l'Ourcq.
During the Eté du Canal, the La Rocca II becomes a river shuttle and brings you every weekend from the discovery of the canal de l'Ourcq, the Bassin de la Villette to Noisy/Bondy Plages.
Take a look at the other boats available for a cruise on the canals: the Arletty and Gavroche boats.