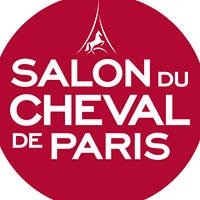 "The Paris Horse Show will not take place in 2020!
Faced with the Covid-19 pandemic and the health and economic risks, which have been further increased by the cancellation of the Longines Masters in Paris, it was decided by mutual agreement to work on a new formula for 2021, in close collaboration with all stakeholders. However, the World Arabian Horse Championship will indeed take place".
Information of 15 June 2020 - Facebook post
Salon du cheval 2021 Paris : Equestrian event, vaulting, championships
Rendez-vous in Paris Nord Villepinte exhibition center's hall for this equestrian events and championship... Come and admire the different breeds. Do not miss the activity arena dedicated to your children !
Hall 5 is dedicated to equestrian performances and best demonstration shows in all areas: Paris Attelage Club, French indoor Championship, International Vaulting Masters, Longines Masters of Paris, horse jumping, para-equestrian competition, etc.
Salon du cheval : Not to be missed!
International Vaulting Masters
Paris' CUP
Championship
Gucci Paris Masters will be the final show closing the event
Equi'star (Thursday 5th to Sunday 8th December 2019)
Find a theme for you at the show
Salon du Cheval de Paris: 14 themes to rejoice all enthusiasts:
Breeding and sales
Training and breeders' jobs
Equestrian related Services
Official Organisations
Equestrian equipment / equipment for attelage - hitching / technical equipment
Infrastructures
Transport for animals
Equestrian tourism and leisure
Children's village (2016 theme to be defined)
Media and magazines
Art
Well-being and health of horses, ethology
Arab horse world championship
The Arab horse championship will be held in Paris one week before the Salon du Cheval (2020) at the Villepinte exhibition center so don't miss it: Book your places!
Hotels near Villepinte Paris - Salon du cheval Paris
Book a hotel near Villepinte exhibition center. You can also book an hotel near the RER B line to go directly from CDG airport or downtown Paris to the event :
Follow our instructions concerning the different Paris public transport options - how to get to parc des expositions in Villepinte or another solution if you are travelling with friends or family is to book a car from Paris to Villepinte or rent a car once off your flight.
Horse shows
If you love admiring the beauty of horses, you should check the shows of the Zingaro equestrian theater sush as "On achève bien les anges" or "Ex anima" both by Bartabas.