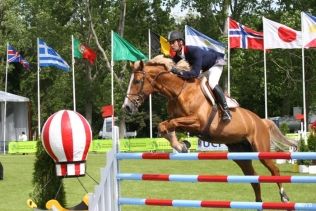 Paris region is highly urbanized, it can be complicated to find a place to practice horse riding. Fortunately, horse fans will be able to take comfort in the equestrian clubs located near the centre of Paris. There are also many shows, entertainment and events horse related in and around the city of Paris.
Equestrian centres in Paris and Seine-Saint-Denis
There is only one equestrian centres is located in Paris, the equestrian centre of La Villette. The other clubs are located near Paris. You will practice show jumping, dressage, aerobatics and learn to perform the daily care needed for horses.
Pon rides
Children can enjoy pony rides week-ends and school holidays in Parc des Buttes-Chaumont, bois de Vincennes et bois de Boulogne.
Horse show and competitions
Check out the three major events in Seine-Saint-Denis: the yearly salon du Cheval, the Arab horse world championship and the Paris Longines Master.
Bartabas equestrian troop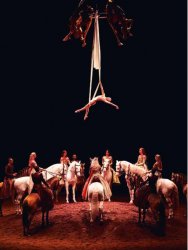 Seine-Saint-Denis is home to a major figure in the equestrian world: Bartabas and his Zingaro troop. They work and put on their equestrian shows in Aubervilliers. Bartabas also collaborates with the Académie du spectacle équestre de Versailles. In April 2020 they will put on several performances around Stravinsky in the grande Halle of La Villette.
An unusual cruise for horse amateurs !
Go for an unusual and bucolic getaway near Paris with the hippotracted cruise on the canal de l'Ourcq. This one-day cruise includes a small part that takes us back in time to the days when horses used to tow boats! The cruise runs only in summer.