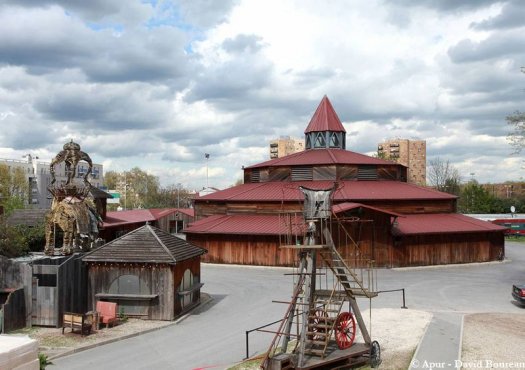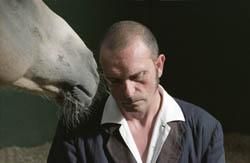 In the magic setting of Aubervilliers, Bartabas and his troop take you to another world. Zingaro, named after the artist's favourite horse and his troop, is an unusual and unclassifiable equestrian theater, which, over years has combined dance, music and circus to encounter unfamiliar lands, to dive into infinite spaces and to share their world with an audience in quest of freedom and spirituality.
Unwilling to set up in a defined identifiable place, Zingaro came to imagine and to build in 1989, this amazing structure at Fort Aubervilliers, at the porte de Paris. Viewers are free to imagine what they want to see : a cathedral, a yurt, an indoor market; what is most important is to see the building from outside and in as a stage setting, magic happens as soon as the spectators enter the stables. To achieve this non-standard architecture, Bartabas was guided by the architect Patrick Bouchain, who is also the designer of Academie Fratellini, he also renovated Gerard Philipe Theater in Saint Denis.
Zingaro equestrian shows
After the Equestrian cabarets, now comes the equestrian opera, and then Chimère (perceived as a tribute to India), Eclipse (produced with a singer and Korean musicians), Triptyk (inspired by Indian ancestral martial Art: kalarippayat), Loungta (created around the songs of monks from the Gyuto Monastery), Battuta, Darshan, Calacas and "On achève bien les anges - élégie"give place to Ex Anima !
Bartabas is also a film director, for both short and long films : Zingaro (1989), Mazeppa and Equestrian Opera (1993), Chamane (1995), Chimère (1996), Eclipse (1997), Triptyk (2000), Loungta, les chevaux de vent (2003).