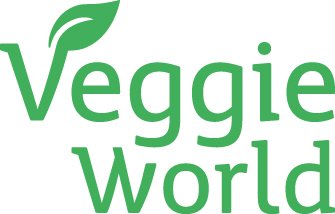 VeggieWorld is coming back to the CentQuatre 19th district of Paris.
This veganism trade fair will feature conferences, stands, cooking workshops... around the vegan lifestyle. This trade fair is the opportunity for vegans or future vegans, vegetarians or raw food eaters to discover recipes, vegan foodstuffs, etc. You'll find everything you need to know before adopting the alternative vegan lifestyle and food.
Book your ticket for VeggieWorld Paris, a vegan trade fair
VeggieWorld will also be held in different cities in France and Europe. Ticket sales online for veggieworld for the forthcoming dates for the vegan festival.
Discover veganism, vegetarianism, raw food eaters at VeggieWorld Paris
You will find a detailed list of the 110 exhibitors participating to the vegan trade fair on their website. Restaurants, vegan associations, vegetarians, animal protection representatives and many vegan product brands - vegan foodstuffs, well-being, cosmetics, fashion, books, etc. – national and international visitors. There will be conferences, a children's corner, cooking workshops, yoga classes and Wutao stretching with the Centre Tao Paris, book presentations and exclusive film previews. Most activities are included in the ticket price, with the exception of some fee-paying activities.
Discover the music festival and veganism, SMMMILE Vegan Pop Festival which is regularly held at the Parc de La Villette. You'll also find vegetarian brunch cruises every week-end in July and August in Paris during Eté du Canal, with lots of other water activities .
Find accommodation
If you want to combine your visit to VeggieWorld Paris trade fair and trip to Paris, You can book a hotel in the 19th arrondissement of Paris or opt for a bed in a dormitory room in one of the Parisian youth hostels. Alternative tourism accommodation options are also available in Seine-Saint-Denis, discover "accueil banlieue", homestay accommodation.