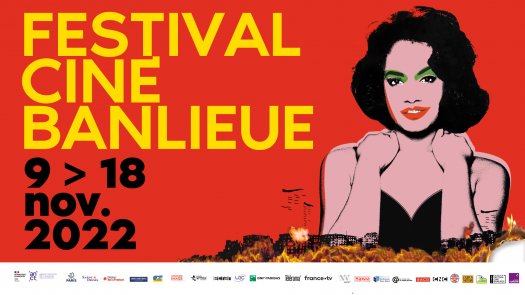 Cinébanlieue Festival was created in 2005 to show another image of the Parisian suburb. It is held every year at the cinema L'Ecran in Saint-Denis, and in other venues in the Parisian region. For this 13th edition in 2018, Cinébanlieue Festival is once more sponsored by Reda Kateb. 3 venues in the North-East of Paris will participate at this cinematographic festival: Cinema L'Écran Saint-Denis, l'UGC Ciné Cité Paris 19 and the Comedy Club Paris.
Participate in the 2018 edition Cinébanlieue
Participation applications are closed. To register your film in Cinébanlieue the film must be less than 30 minutes long, made in 2016 and 2018 and the author must be 18 to 35 years old.
Cinema events during the festival
Opening ceremony
Short selected films screenings Cinécourts, short movie and feature length
Previews
Professional encounters at the Comedy Club
1 competition Talents en Court highlights young talents reflecting cultural and social diversity. The screening will take place at cinema UGC Cité Ciné Paris 19, with the film directors. The jury offers 6 Cinébanlieue awards.
1 masterclass with Reda Kateb.
Closing ceremony Cinébanlieue 2018 award ceremony: November, Friday16th 2018 at 7 pm at l'UGC Ciné Cité Paris 19
More Cinema in Seine-Saint-Denis
To continue on the theme of cinema, consult our pages dedicated to the history of cinema in Seine-Saint-Denis and go in quest of the great names of the cinema culture: Méliès, Pathé, and Eclair... or take part in a guided visit of Cité du Cinema in Saint-Denis.