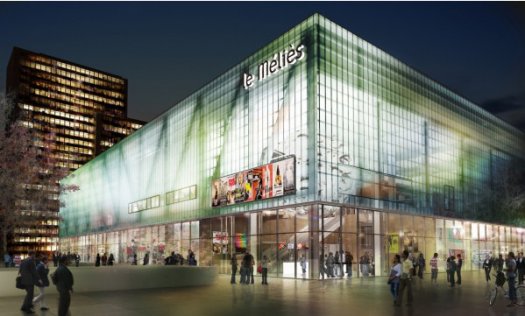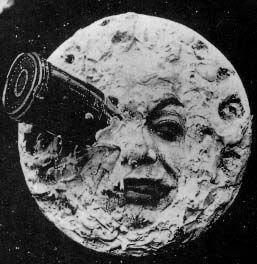 This new generation Méliès cinema remains in Montreuil (93), not far from the Théâtre Public de Montreuil.
Le Méliès cinema complex
Le Méliès cinema complex opened in September 2015 after a few years of construction work and unexpected developments. It offers a new 4K technology, a 3D movie system, six rooms and 1,142 seats.
It brings better image quality and comfort with bigger rooms and adapted seats. People with reduced mobility can access the room thanks to ramps, and elevators. Some movies are proposed for people hard of hearing and the partially-sighted with the required material.
It has a snack-bar and restaurant with 85 seats and around 40 seats on the terrace.
The Méliès in Montreuil, a listed arthouse cinema
This new complex keeps its "arthouse" classification. In France, Art et Essai classification is attributed to cinemas which promote independent cinema.
The Georges-Méliès cinema is also labeled "repertoire and heritage" and accommodates young audiences. It offers all year long the best of copyright and mainstream cinema. Aside from its numerous events and gatherings (twice weekly), the Méliès co-organizes and welcomes several festivals a year including "Paris Cinema" in July and "Cinematographic Gatherings in Seine-Saint-Denis" in November. The movie theater is part of the network "Cinéma 93" which links independent cinemas together in the north-east suburb of Paris.
Méliès, the cinema and Montreuil
The name of the cinema was not chosen at random. Indeed, Georges Méliès had film studios in Montreuil. You can discover Méliès and Montreuil during a guided stroll by a specialist of the cinema: Juliette Dubois guide of the ciné-balades.
You want to see a movie during your stay in Paris ? See our list of cinemas around Montreuil.