Dan 23, artist and painter started out by making water colored-portraits of musical artists. His first solo show did not lead him to art galleries but to the stages of concerts and festivals all over the world to make his live paintings.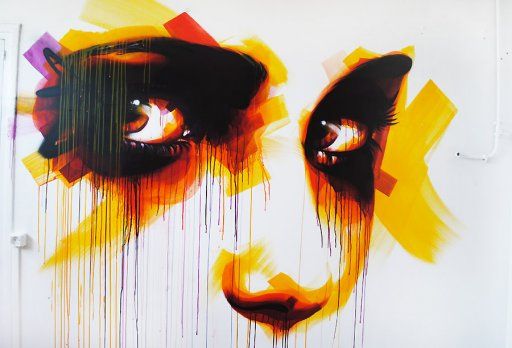 However, he decided in 2013 to leave the stage and to intervene more intensely in street artwork by placing luminous portraits here and there under the name of song titles which represent the different experiences he encountered in his life.
The project Tour Paris 13 has made him well-known. He has intervened in some major street art projects such as In Situ at Aubervilliers, alongside, Jace and Cyklop.