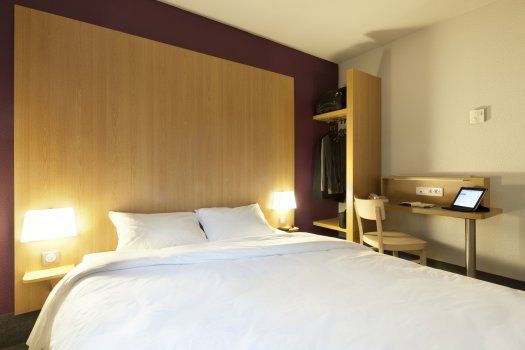 The B&B Paris Est Bondy is a budget friendly hotel ideally located on the National 3 road, right next to the A3 and A86 freeways. Its geographical location makes it easy to reach the cities of Sena-Saint Denis, Paris or the Roissy CDG airport, the Villepinte and Le Bourget exhibition centers. It is also well positioned for applicants that need to sit for the entrance exam of the ESJ school and for business travelers passing through the north-east of Paris.
From the hotel, it is possible to reach the Stade de France by car by taking the A86 freeway. You can also get to Saint-Denis by tramway, as the hotel is close to the T1 Pont de Bondy stop.
The air-conditioned rooms have free Wi-Fi and flat-screen TVs. Bathrooms are equipped with toiletries. Reception open 24 hours. Private parking with extra charge. Continental breakfast served every morning at an additional cost.