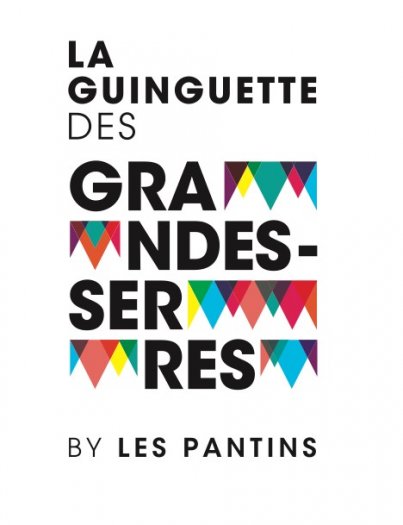 Feeling peckish? Guinguette Grandes-Serres welcomes you to their ephemeral restaurant, opened in Pantin for the festivities of Été du Canal. Located a few steps from the Théâtre au fil de l'eau and Canal de l'Ourcq, Guinguette Grandes-Serres is also accessible from the two canal banks (Quai de l'Aisne and Quai de l'Ourcq) via free electric shuttle boats. Exquisite dishes made by the Chefs from the restaurant Les Pantins are proposed all summer long.
Guinguette Grandes Serres proposes a simple, creative and popular cuisine. You can also find some of the dishes from the restaurant menu Les Pantins : sausage and mashed potatoes, roasted octopus tentacle, whelk with spices & mayonnaise, white cheese with chestnut honey. But also some recipes inspired from other countries: sandwiches, pulled lamb and bahn mi, fish & chips, nasi goreng, couscous, onigiri or pad thaï... a culinary pleasure to be shared or enjoyed alone! Prices range from 4 € to 21 €.
Come and enjoy a meal with family, friends, or enjoy a drink with your feet in water...